De las Letras Neighborhood in Madrid is not only about books.
it is a popular place where tradition and history mix with innovation in Europe´s most vibrant capital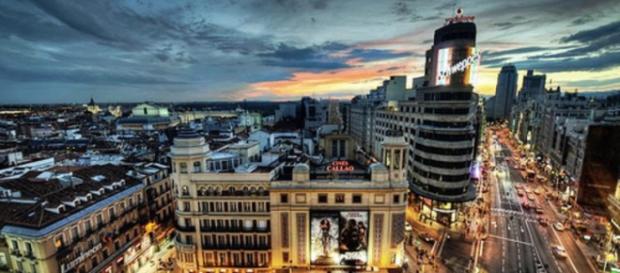 Barrio de las Letras —neighborhood of letters —, in Madrid is home for many of the capital museums and cult cafés, including the Prado Museum, the Thyssen Museum, the Reina Sofía Arts Centre, and Caixa Forum. Also, it is a popular place for Shopping and leisure, where tradition and history mix with innovation and youth. Cafés, outdoor terraces
Museum-house Lope de Vega is also located there, ironically on a street named after his biggest rival, Miguel de Cervantes. It was almost indistinguishable after more than 400 years since Lope bought the building in 1610. The house belongs to the Royal Academy of the Spanish Language, RAE, since the 1930s, which has taken care of it ever since.
Now, the original look of the house in the times of Lope is visible to visitors, including the writer´s studio. After it was turned into a house-museum some of the original belongings of Lope were transported there.
Two of the most known paintings in Spanish art history may be found in this neighborhood too: Meninas by Velázquez and the Executions of 3rd May by Goya. Both inside the Prado National Museum.
Community Comes Together
However, what makes this neighborhood unique is the community feeling in its borders, a feeling not so common in downtown neighborhoods. The open air market, known as Frog´s market, opens every first Saturday of each month.
This year, on April 2, the first Frog day will take place to honor the 400th Anniversary of the death of the author who wrote the most read and translated book, after the Bible, of all times, Cervantes.
The celebration will include actors pretending to be Don Quixote and Sancho, the reading of different fragment at the Ateneo, a monument in itself, private tours throughout the Thyssen, a visit to Cervantes grave, many activities for children, and photo calls, etc…
See Jewelry Being Made
Three activities stand out of this list due to its uniqueness: a cello concert during which a piece of jewelry will be made according to the time´s procedure. A special menu at Matilda Café-Canteen, which will include two main dishes, dessert, a drink, and coffee all of them mentioned at some point in Cervantes´ work. And an activity for children in which the smaller ones around the house will learn how to make oil.
With this market, Madrid joined the long list of big cities, London, New York … that want to preserve the neighborhood´s spirit. Madrid is already known for El Rastro street market, but the Frog market is not only trying to establish a community, friendly, open environment, but it is also trying to promote this downtown neighborhood which has a lot to show to Madrilenians and visitors and it is sometimes taken for granted.
So, if you want to be a traveler and not just a tourist, why don´t you take a look at what this neighborhood has to offer?
Click to read more
and watch the video
or