Police investigators believe woman was alone and in the dark for nearly a month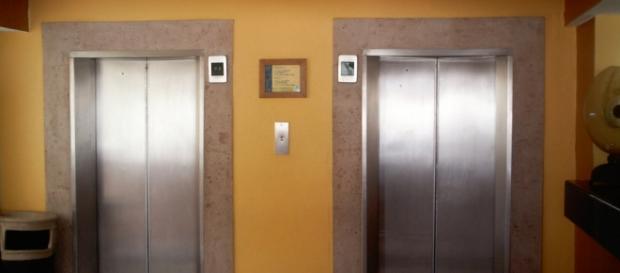 A Chinese woman died from starvation after being trapped in an elevator for at least a month. Maintenance workers made the gruesome discovery after a month-long break when the cab of a broken lift was opened last week. The crew had taken time off work to celebrate the Lunar New Year holiday. 
Ghastly incident happened in Chinese city of Xi'an
On January 30th, the elevator was taken out of service and power shut off after maintenance workers verified that it was empty. However, investigators contend maintenance did not properly confirm that no one was in the cab. Instead of actually opening the elevator to look, workers only loudly shouted.
On March 1st when the crew returned to complete repairs, the woman's corpse was found in the elevator. Authorities are questioning at least one "responsible person" and believe the elevator maintenance company is entirely to blame. While foul play has been ruled out, police are treating the case as a homicide due to the gross negligence of the company. The 43-year-old victim is currently only being identified by the surname Wu and was living alone in the apartment building. Her hands were severely injured from trying to pry open the elevator doors, according to investigators.
Trapped Chinese woman went unnoticed
Many can't understand how the woman could have been trapped for so long without neighbors or family members noticing. Local reports say she was mentally ill and the family just assumed she was lost.
While she was reported missing, there was no other action taken. According to a resident surnamed Ding, building management often ignored complaints about maintenance issues, particularly the numerous broken elevators. Since the discovery of the woman, residents have been demanding management be immediately replaced.
Unfortunately, safety procedures and practices are often ignored in China and incidents like this are very common. Last summer, a Chinese woman was killed when the top of a mall escalator collapsed and crushed her in the machinery.
Click to read more
and watch the video
or