10 people died and over 100 were injured in the collision of two trains in Germany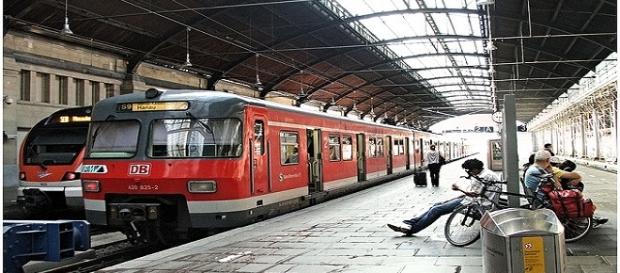 Two commuter trains crash
Two commuter trains crashed Tuesday morning at 6:45 local time near the Bavarian town of Bad Aibling, located 60 km (37 miles) southeast of Munich. Authorities said that after the incident, at least 10 people have died, including train drivers, 50 are in serious condition and 100 are with minor injuries.
The accident occurred in a beautiful area with hills densely wooded complicating rescue teams access. Rescuers intervened with 11 helicopters and several ambulances, and the Bad Aibling roads were closed by the authorities to allow efficient transport of victims to hospitals.
Alexander Dobrindt, German Transport Minister said that images are shocking, several train cars have derailed, and have overturned, and cabs are completely destroyed.
At the moment of collision, the trains were running at 100 km per hour (62mph)
The trains are operated by Meridian (owned by the French group Transdev). The severity of the accident has shocked the entire company, and the general manager Jean-Marc Janailhac was on the scene to observe the investigation.
These trains are used daily by students who go to school, but now they are on vacation, because the carnival season in Bavaria has begun. The authorities have announced that the route between Holzkirchen and Rosenheim will be closed indefinitely, and the students and commuters will have to use other means of transportation during said closure.
All 3 black boxes on board the trains have been recovered by German investigators. German police will open an investigation and will carefully analyze the recorded data to establish the exact cause of the accident.
It has been said that this will be a transparent investigation, and the people will be informed correctly about the cause of the accident. This investigation will be able to answer the question of why the accident occurred, especially in light of the fact that Germany invested large sums of money in railway safety. However, with this tragedy, it's clear that more needs to be done to ensure railway safety in the future.
Click to read more
and watch the video
or