Terrible train derailment in Southern Germany
Two trains had a head-on collision in the Southern area of Germany. Many people died and dozens of people suffered severe injuries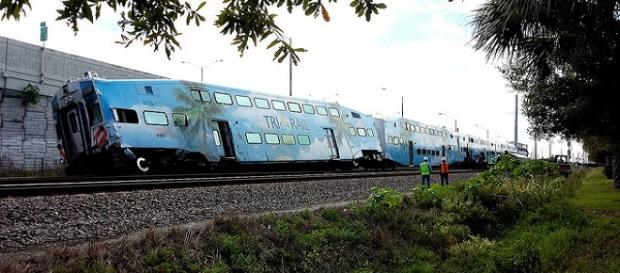 An awful railway accident occurred in the province of Bavaria, in the southern part of Germany. Two trains that were mainly transporting commuters had a head-on collision. It appears that one of the trains derailed to the other railway track, colliding with the second train which was circulating on its usual rail.
8 persons died and dozens were injured; more than 15 are currently in a very serious condition
According to Reuters, 8 persons were killed in the accident, one person who is missing is believed to have also been killed, and dozens were injured. Among the injured, several persons are in a very serious condition.
The crash took place in a rural area about 60 km away from the city of Munich, the capital of the land of Bavaria. The tragic event would have certainly resulted in more casualties if many people had not been free from work due to a local feast. The crash between the two trains occurred at around 7 in the morning, a rush hour for German commuter trains. According to the estimations provided by Reuters there were approximately 150 passengers on the two trains.
Who is to blame for this tragedy?
The Bavarian authorities believe that the accident either occurred because of an error by one of the locomotive mechanics, or due to a technical malfunction. It is also worth mentioning that the maximum speed trains were permitted to run at on that railroad section was 100 kph. Over the past years, there had not been any railway tragedies in Germany.
The last incident of this scale had actually taken place in 1998. Back then a high-speed train derailed and the outcome was awful: 101 persons lost their lives.
The accident today generated a mobilization among all the emergency services in southern Germany. 11 medical helicopters and dozens of ambulances transported the wounded from the scene of the accident.
Considering the scale of the tragic event, but also the large number of severely injured persons, the German authorities mentioned that the number of persons killed could dramatically increase the following days.