France, United States, Holland experimenting with new renewable energy source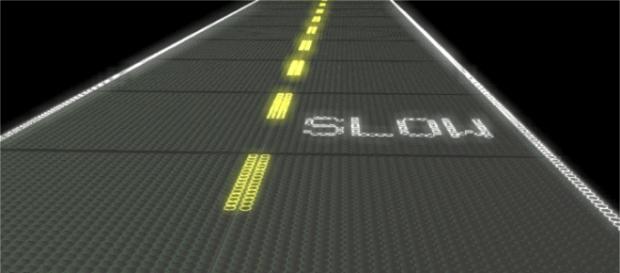 Countless reasons make France one of the world's most frequented tourist destinations, from artwork to cuisine and mountains to history.
But France will soon be unique for another reason. It will be at the forefront of environmental experimentation — via a plan to install solar panels on 1,000 kilometers (about 621 miles) of roads.
A lot has to fall into place for the technological wizardry to happen. But the first step is economics, and that's a good place to start since the price of photovoltaic cells (specialized semiconductor diodes), the principle requirement to make solar panels, has drastically fallen recently.
Solar-Powered Road Cells Thin, Strong
If the French National Solar Institute can achieve its goal in conjunction with the French Government, the solar panels can be adhered to a currently used road surface.
The innovative idea comes from the road-building company Colas. It makes panels called Wattway.
According to the company, the panels are only about 1/4-inch thick but are extraordinarily sturdy, rainproof and powerful. If Colas is accurate, the panels can last as long as 10 years when installed on a road with steady traffic. If the panels are used in a parking lot, where traffic can be heavy but not daily, the panels can last as long as 20 years.
Colas believes about 13 feet of solar-powered roads provide sufficient energy to run an "average" house in France.
A date has not been set for the French solar road project to begin, but Colas is in its final test stages. Speculation has installation of the panels beginning within a few months.
Solar-powered roads are not restricted to France.
Companies in England, South Africa, Holland and the United States are also in the mix. The U.S. Department of Transportation awarded a company $750,000 to conduct solar road tests. And a parkway in the Netherlands had solar panels installed last year as a preamble to the same company, SolaRoad, using the same approach on vehicular roads.
The overall concept, of course, is renewable power from road used for energy in myriad other commercial and community ways.
Click to read more
and watch the video
or