Mars chocolate bars pulled from the market in 55 countries
Mars recalls chocolate bars in 55 countries because some of them may contain pieces of plastic.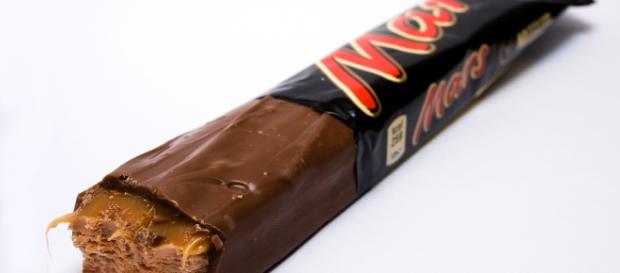 On Tuesday the American producer of Mars chocolate bars ordered the recalling of many Mars products that had been manufactured in a Netherland factory, after a consumer in Germany allegedly found a piece of plastic in one of the products.
Initially the company launched a recall from the German market, which was later on extended to seven European markets, namely: Germany, Netherlands, Great Britain, Italy and Spain. According to the press agency Deutsche Presse-Agentur, Germany pulls Mars, Snickers, and Milky Way chocolate bars from the market.
Consumers who are currently in the possession of the respective chocolate bars are welcomed to contact Mars via telephone or Internet.
Mars Inc. is a world-wide producer of chocolate and other such alimentation goods, such as rice and animal food. One of their factories located in Viersen produces approximately 10 million chocolate bars per day.
Moreover, the Dutch press agency Algemeen Nederlands Persbureau, citing the Mars subsidiary in Holland, mentioned that the withdrawal efforts, targeting the same product as the ones in Germany also applies to Netherlands.
Mars Incorporated is a company in the United States that produces sweets, especially chocolate. Its turnover in 2005 was $18 billion, with a number of 39,000 employees. The company has more than 100 manufacturing facilities worldwide, 230 locations in over 65 countries and approximately 40,000 associates working throughout the world. Its chocolate bars have a share of 42.2% of the overall portfolio of Mars, given that the company produces seven of the 20 bestselling snacks.
According to Mars Inc, not all Mars products were targeted to be recalled but only specific Mars products which had been manufactured in the Netherlands factory from December 5th 2015 to January 18th 2016. The food industry giant stated that only the Mars products imprinted with "Mars Holland" are concerned, and labeled the incident as an "isolated" one. They also asked the consumers who still have any of the concerned products not to consume them. #Cooking and Recipes #Health #Government