Indian Scientists formulate world's first Zika vaccine?
Scientists at a Hyderabad lab in India claim they have developed the world's first vaccine against the Zika Virus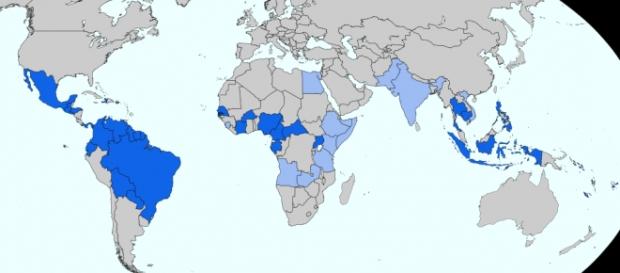 Possible vaccine for Zika virus?
Scientists in India working for Bharat Biotech International Limited in Hyderabad have claimed that they have formulated the world's first-ever vaccine against the Zika virus, according to an NDTV report dated February 3rd, 2016. The group has developed not one, but two vaccines to fight against this dreaded disease. The News is coming out at a time when the whole world is in a state of panic, as the virus outbreak continues to spread through various means.
The virus first appeared in Latin America, and scientists have considered it a global health emergency. In Brazil, the Zika virus has affected more than 2000 newborn babies, and yesterday, a rare case happened in the United States where the virus got transmitted from one person to another through sexual contact. 
The whole world is now searching for a vaccine to prevent wide spread disaster, and in the midst of all these attempts comes the claim from scientists in Bharat Biotech International Limited in Hyderabad. The company also made it clear that they have already patented the vaccine. 
Watch the news video:
Dr. Krishna Ella, Chairman and Managing Director, Bharat Biotech Ltd confirmed this news, and he revealed that the candidate vaccine patent was filed nine months ago. 
The company formulated the vaccine by importing a live Zika virus.
 They have now developed two candidate vaccines, and if everything goes well, animal and human trials will begin soon. Krishna Ella added that he had sought the government's help to accomplish this mission. The Indian Medical Council has also come forward to provide support for further developments. 
Dr. Soumya Swaminathan, a pediatrician and Director General, ICMR made it clear that more examination on the scientific point of view will be made, and that it should be made available after further testing.
Dr Ella also added that the prime minister of India (Mr. Narendra Modi) should take up this project, as it helps communities in Brazil and Colombia as well as other areas most affected.