Execution of man who shot US Game Warden spotlights deterrent poaching sentencing
Rate this title
Execution for the killing of Game Rangers in Africa is an unlikely outcome for wildlife crime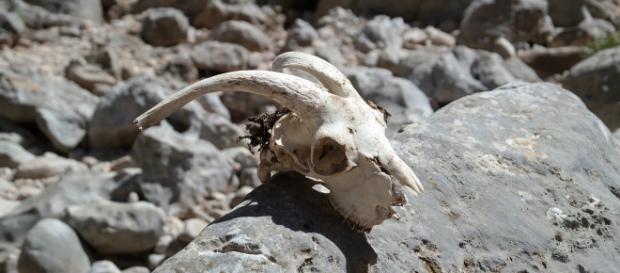 Poaching suspect James Freeman was executed four days ago in Texas. Fox News reported that nine years ago during a shootout with a game warden and backup authorities, Freeman shot and killed Game Warden Justin Hurst. Justin was killed on his 34th birthday.
Col. Craig Hunter, the head of the wildlife law enforcement department in Texas witnessed the execution by lethal injection of Freeman. He told Fox News that the Parks and Wildlife department has been waiting for this for many years. 
Suspect unemployed at time of shooting
Freeman was an unemployed artisan. In 2007, he was seen behaving in a suspicious manner in Wharton County, Texas. Game wardens gave chase along with other law enforcement back-up after the suspected poacher sped away.
The chase ended when Freeman shot at the officials with a shotgun, and then with an AK47. In the ensuing shootout, Freeman was injured and later recovered to face the courts.  However, Parks Warden Hurst was killed in the line of duty.
There's some speculation that rather than go to jail, Freeman had "attempted suicide by cop." His actions left a good man dead. To honor Justin, a wildlife area near Houston was named after him.
Poaching penalties vary around the world
Texas has tightened up with regard to poaching penalties in the past four years. The penalties for poaching were not as strict when Freeman was first arrested. Fines, suspension, and community service are often the outcome of poaching incidents. Whilst Freeman was not executed for poaching, but for the murder of a game warden, there are increasing calls for much stiffer penalties for poaching and the murder of game rangers across the world.
In Zimbabwe, a man was recently jailed for thirty-five years for rhino poaching, but in Kenya, the sentence for rhino poaching is often a non-deterrent fine.
The shoot to kill policy in some African countries should be applied with caution, says Save the Rhino organization. Their "Thorny Issues" page points out that wherever possible it's better to arrest poachers. This will lead to information being collected that can lead to the kingpins who really operate the demand for ivory and rhino horn. This is often a hard call for rangers who face the possibility of death with every poaching incident in Africa.
In Africa, there are poachers who kill game rangers in combat-style shootouts. The recent killing of a British National who was a pilot working against poachers in Tanzania is an example of the lengths poachers will go to in their attempts to get away with wildlife crime. However, they will seldom face the death penalty.  Thirty-six African countries have the death penalty, but few of them are in the main poaching areas of Africa. Botswana, one of the leading wildlife southern African countries is the only one in the area where poachers who murder rangers face the possibility of execution.
There is a vast collection of images online that portray the tragic deaths of butchered rhinos and elephants.
People are naturally horrified by these images, to the point where one petition in 2013 called for the death sentence for all poachers. Aiming at 1000 supporters, the petition managed to raise nearly 300 signatures.
Click to read more
and watch the video
or