In the latest attack the Islamic group murdered at least 86 villagers in a sustained assault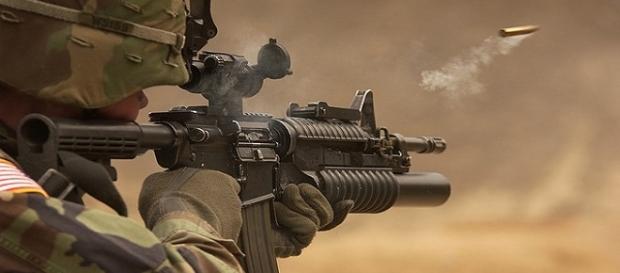 More than 86 people have been killed in the northern Nigerian village of Dalori, after Islamic extremists swept through the town shooting and burning homes.
The attack started Saturday in the village of Dalori, which is located about 12km from the northern city of Maiduguri. The city is the birthplace of Boko Haram and the biggest city in Nigeria's north-east region. Before the Islamic group appeared Dalori seems to be the perfect town,quiet and peaceful, perfect for raising children and living a happy and normal life - but all this has changed since the extremists came on the scene.
Army spokesman Colonel Mustapha Anka said that the Boko Haram fighters arrived in two cars and opened fire at local residents, mostly women and children who were at home or going about their business.
Survivors tell of violent onslaught
A survivor who managed to hide from the attackers said that he heard the screams of children dying. He was lucky to find a tree which gave him a perfect place to hide and managed to save his life .After the chaos ended and the smoke thinned a sad scene was revealed on the streets of the village, with dead bodies scattered everywhere. Other survivors said that the only chance to escape was to run for your live and hide in the surrounding bush.
Community leader Malam Masa Dalori said "We were seated outside our home shortly after the Isha prayer when we heard gunshots, and within a few minutes the invaders had arrived. They came in Golf saloon cars and began to shoot sporadically. Many people ran to the bush including myself. When we came back in the morning the entire community had been razed.
At least 50 people were killed, and there are many people wounded."
The Boko Haram fighters retreated after Army reinforcements arrived. Survivors said that the help arrived too late, and they are scared that a new attack from Islamist troops may occur in the near future. The causes of this events is that counter-terrorist operations by the Nigerian Army have forced Islamist groups to leave the main towns alone and refocus on soft targets like villages.
The total number of victims in the six years of activity by Islamist groups is 20,000 killed and more than 2.5 million forced to leave their homes.
Click to read more
and watch the video
or