Smoking will no longer be allowed as of March 16th in any public places.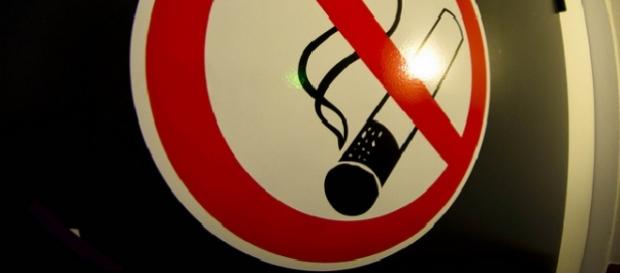 Out of 28 European Union states, 17 currently forbid smoking in enclosed public places, transportation and in the workplace.
As of March 16th Romanians will no longer be allowed to smoke in enclosed public places, workplaces, children playgrounds, school premises, in hospitals and places dedicated to child protection. Cigarettes will be forbidden in bars, restaurants, pubs and cafes, and those who wish to smoke must step outside. To top it off you will no longer be able to smoke in taxis either. Regarding electronic cigarettes, they will also be banned on public transportation and even in outdoor children's playgrounds.
Under the new law Romanians will no longer be able to smoke in bus stations, as the law published in the Official Journal of Romania stipulates that an enclosed public space is made out of at least 2 walls and a roof, be it permanent or temporary.
Smoking will only be allowed – under the new law- in two types of enclosed public places, namely in international airports and in maximum security prison cells inhabited by one person only.
Fines vary from 100 Ron (Romanian currency) to 500 Ron for natural persons and from 5000 Ron to 15000 Ron for legal persons or entities if they allow smoking in their pubs, restaurants, bars and so on.
Following the public debates on this matter, Romanian authorities answered certain questions regarding the places where one is allowed to smoke:
Bus stations (ones that have two walls) – NOT allowed
Soccer stadiums – NOT allowed
Outside restaurants, on terraces – If completely outdoor smoking places without a roof and at least two walls are set up, YES
In personal vehicles, if there are minors – From a legal perspective YES, from a moral one NO, as stated by the authorities
In parks – YES, but nowhere near playgrounds for children
At outdoor concerts – if the concert is in an open space with no partitions YES
In taxis – NO
On hospital premises – NO
At the beach – If it is a playground NO, if it is an open beach YES
For instance, if my neighbor smokes on his balcony, can I call the authorities? – NO. It's a private place. However, if he is uses the accommodation for commercial purposes then it's considered a workplace and he cannot smoke
Will there be any more ashtrays in front of commercial places? – NO.
Click to read more
and watch the video
or