Originally from Romania, Dor Geta Popescu became the youngest alpinist to conquer the famous peak in South America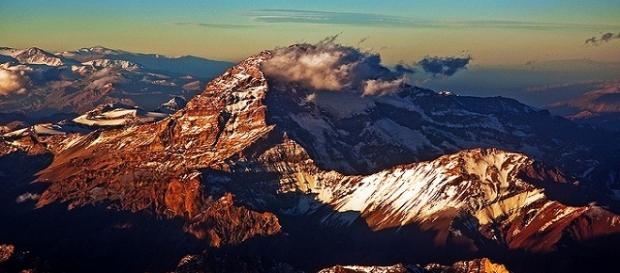 At just 12 years of age, the young girl managed an outstanding achievement. The Aconcagua peak, 6960 meters above sea level was conquered by the brave alpinist. The performance was achieved on Saturday, February 6th. It is curious that until Saturday the age record on Aconcagua had been held by the young girl's elder sister Crina Coco Popescu.
Dor Geta Popescu is a genuine mountain girl
At the age of 12, beside the recent performance on the South-American peak, the young alpinist from Romania can also take pride in other world records when it comes to climbing mountains. In early December 2015 Dor Geta Popescu successfully conquered the tallest volcano in the world, Ojos del Salado (6892 meters tall) – which was also a world record given the age at which the performance was achieved.
Until now, the alpinist of just 12 years old successfully climbed the highest peak in Europe, namely the Elbrus, located at 5462 meters, and Kilimanjaro, 5965 meters, which is the highest mountain in Africa.
According to Balkaneu.com, this courageous young girl has a grandiose purpose in mind: in 2017 she aims to conquer the world's highest peak, the Everest's summit in the Himalayas.
Interesting facts about the Aconcagua peak
The Aconcagua peak is not notably difficult to climb. The climbing itself can be relatively easy. However, given the extreme altitude, the potential hazards while climbing at such heights are vast: the atmospheric pressure is 40% compared to sea level – hence the constant physical effort; the extremely low temperatures at this altitude can cause frostbite, hypothermia, and even lead to death.
Alpinists can usually reach the highest point without an oxygen mask only if they undergo the so-called adjustment period beforehand (it takes a few days spent at altitudes above 3,000 meters for the human body to get used to a lower level of oxygen).
Located in Argentina, Aconcagua is renowned for holding a series of remarkable records: it is the highest mountain in both South and North America, the highest mountain outside Asia, and the highest mountain in the southern hemisphere.
Click to read more
and watch the video
or