Zambia review wildlife policy to transform biodiversity conservation
Hope that effective conservation of Zambian wildlife will bring-economic transformation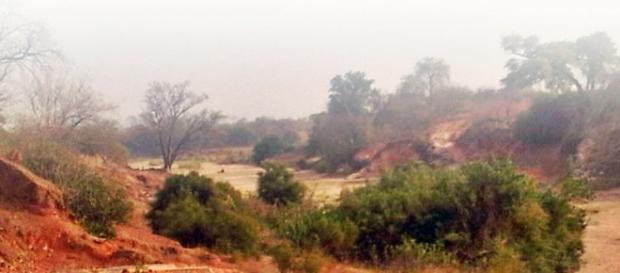 Zambia is taking a close look at their current Parks and Wildlife Policy which was originally drafted in 1998. They are hoping to use new regulations and approaches to create an environment that will benefit biodiversity. It is hoped that the natural resources of the country could be utilized in a  sustainable manner and assist with poverty elimination.
The permanent secretary to the Ministry of Tourism, Stephen Mwansa revealed in a workshop held last month that they will have "broad-based" consultations with stakeholders. The aim of the consultations is to provide a framework that will result in the promotion of wildlife conservation and the preservation of the environment.
 Spin-offs are expected to be a rise in tourism, alleviation of poverty through job creation, and an improvement in the protection of natural resources.
Mwansa went on to explain that the policy is especially important if the country is to unlock the "economic potential" of Zambia. It is hoped that the initiative will decrease the human-wildlife conflict that exists in rural areas
Zambia is a large country in Central Africa. It is the 39th biggest country in the World and is about the size of Chile. They are blessed with a mild climate and abundant water resources. The Kafue River and the Zambezi River water sources are bolstered with some shoreline on Lake Tanganyika and an abundance of wetlands such as the Bangweulu Swamps.
Many of the rural areas in Zambia have been devastated by human habitation and the large population of goats.
Across the border from Zimbabwe's wildlife paradise of Lake Kariba, the land is hot, dry, overgrazed, and denuded of wildlife. Some camps along the Zambezi River below the Kariba dam are pleasant fishing havens, but most of the animals seen are across the river in Zimbabwe.
There are existing game reserves, and further downstream of the Kafue-Zambezi confluence is the Lower Zambezi National Park of 4092 square kilometres. It is a popular tourist destination with both game viewers and fishermen. Further east is The South Luangwa National Park, which is one of Africa's best-hidden wilderness secrets. It is possibly one of the greatest wildlife sanctuaries in the world.
Zambia is one country in Africa where the economy is growing. In the past, unemployment has been a big problem and it is estimated that up to 80% of the rural population still lives in poverty. The poaching of wildlife is sometimes providing the sole income for the poor. Charcoal burning and stripping of hard timbers forests is a massive problem. 
Historically, the country has depended very heavily on the copper mining industry to generate money. The diversification and increase in both agriculture and wildlife tourism are seen as a necessity to diversify from a one-sector economy base.   
Click to read more
and watch the video
or