US Denounce Move by Kagame to Extend Rule
"But I do not think our aim is to have a President for life, nor is it what I would want," said President Paul Kagame of Rwanda.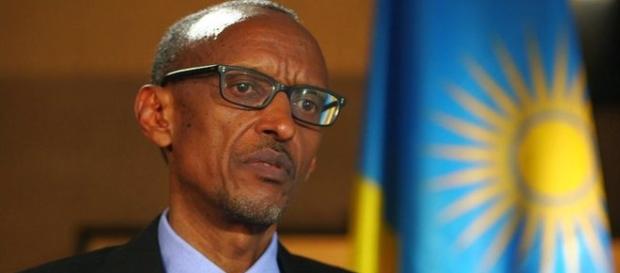 Washington, DC -
The United States has criticized Rwandan President Paul Kagame of "ignoring an historic opportunity to reinforce and solidify the democratic institutions" that the Central African nation has built more than two decades after it emerged from an ethnic conflict.
President Paul Kagame, while addressing the nation in a televised statement, announced he will be running for a third term - but failed to mention if he will be seeking a fourth term in office, which would extend his rule to 2034.
"You requested me to lead the country again after 2017. Given the importance and consideration you attach to this, I can only accept," the former Tutsi rebel leader - who was credited for ending the genocide in his country that killed more than 800,000 people - said.
Critics described Mr Kagame's decision as misguided and doubt if he will run only for a third term. Adding changes to the constitution favors him and makes him an exception, thus setting the wrong precedent.
A December 18 referendum saw a 98% "yes" vote to allow a constitutional amendment for President Kagame to rule the Central African nation until 2034, before new rules limiting presidents only to two-five year terms take effect.
Across the continent in Senegal, its president Macky Sall has unilaterally decided to reduce his presidential term limit from two-seven year terms to two-five year terms.
Many African leaders are amending constitutions to have their rules extended, including Congo Brazzaville's Denis Sassou Nguesso and the Democratic Republic of Congo's Joseph Kabila. The Gambia and Togo, which have no term limits in their constitution, last fall fought against attempts by the regional ECOWAS bloc to impose two-term presidential term limits in all West African nations.
The United States reiterated that it believes constitutional transitions of power are essential for strong democracies, and that efforts by incumbents to change rules to stay in power weaken democratic institutions.
Presidential and parliamentary elections are slated for 2018 in Rwanda.