Poacher arrests in Zimbabwe might lead to big syndicate bust
Things went wrong for poaching gang when Botswana Defense Force killed one of them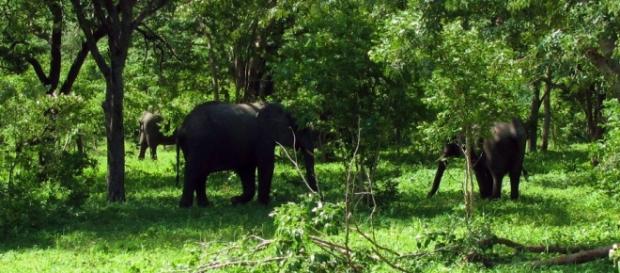 Zimbabwean ministry of Environment confirmed that 22 poachers were shot dead in 2015 and 900 others were arrested. There's hope now that a further arrest last week will lead to busting a syndicate based in Zambia that's thought to number more than thirty people.
It all started to go bad for the poachers when they crossed the Zambian border into Botswana's famous Chobe Game Reserve. The Botswana army came across them and opened fire, killing one of them and dispersing the rest.  There's some speculation that some of the group may have been injured in the contact. Most of them managed to get back into Zambia, but two became lost and wandered into Zimbabwe.
The terrible heat wave and the harsh conditions of the wilderness areas that lie between Chobe in Botswana and Victoria Falls in Zimbabwe took their toll on the two fugitives. Dehydrated, worse for wear, and desperate, they stumbled into a Safari Lodge and gave themselves up.  Trevor Lane of the Bhejane Trust, who operates in Victoria Falls, told the media in a statement that the poachers had damaged a water pump in their desperate effort to get water. They were responsible for the death of at least one elephant.
The poachers are being held pending trial in Zimbabwe. ENCA News reported that they are cooperating with investigations. It seems they have provided some evidence that their poaching syndicate consists of around thirty members. The group (which operates out of Zambia into Botswana and Zimbabwe) may have their future poaching operations curtailed if the two men in custody can produce enough details to bring more of them to justice.
The Chobe National Park is near the junction where Zimbabwe, Namibia, Zambia, and Botswana meet on the Zambezi River.
The vast area formed by these countries is a vast wilderness and much of it is protected land.
Zambians have been reported to be unrepentant poachers in the area. In July 2014, 13 Zambian poachers escaped across the border at Kazungula after contact with soldiers in Botswana. In June that same year, a Zambian poacher was killed in Chobe National Park, and recently, a poaching gang bust in Masvingo, Zimbabwe said they were killing on behalf of Zambian buyers.
The Africa Hunting magazine reported in March 2015: "There is good operational liaison between Botswana and Zimbabwe" when it comes to fighting poachers, but Zambian Police are disinterested (and possibly even involved themselves).   
Click to read more
and watch the video
or