Multiple countries to cut diplomatic ties with Iran after Shia cleric's execution
Rate this title
The execution of Shia cleric Nimr a-Nimr causes outrage amongst Iranians, who attacked Saudi Arabian embassy in Tehran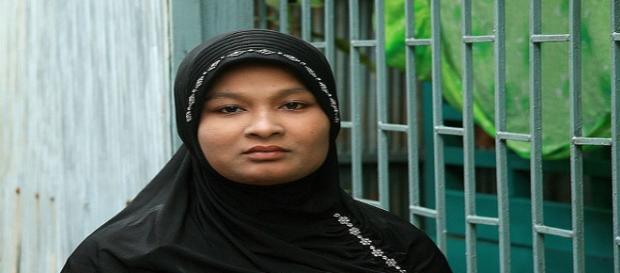 Saudis' decision to execute one of the leading Shia clerics Nimr al-Nimr, followed by the storming on the Saudi Arabian embassy in Tehran has met serious diplomatic downgrades by multiple countries against Iran.
The execution of the Shia cleric has sparked serious outrage amongst Shiite Muslims, resulting in the attack on the embassy in Tehran. Saudi Arabian officials were quick and decisive in their response - to cut all diplomatic ties with Iran, giving their diplomats 48 hours to leave the country. And Saudi Arabia is not the only country completely cutting diplomatic ties. Bahrain, as a staunch ally, joined in, as their minister of media affairs Isa al-Hamadi confirmed that they will join with the Saudis' by also giving 48 hours for Iranian diplomats to leave the country.
A few hours later, both Sudan and the United Arab Emirates also cut diplomatic ties with Iran, as James Rothwell tweeted: "The UAE has recalled its ambassador from Iran and downgraded diplomatic relations w/ Tehran over its "meddling" in Arab/Gulf affairs (AFP)."
The execution of Nimr pushed relations between these countries to their lowest in years, therefore, the stage is set for great tension between these countries in the region, as there is already enough problems with ISIL looking to deepen the divide.
Recalling the embassy assault, Saudi Foreign Minister Adel al-Jubeir said during a News conference held in their capital, Riyadh, that they would not let Iran undermine security, as al-Jubeir stated: "The kingdom, in light of these realities, announces the cutting of diplomatic relations with Iran and requests the departure of delegates of diplomatic missions of the embassy and consulate and offices related to it within 48 hours.
The ambassador has been summoned to notify them."
Iran's Deputy Foreign Minister Hossein Amir-Abdollahian spoke on state television and said that Riyadh could not cover up their major mistake of executing Nimr al-Nimr. 
Despite the fact that the United States is Saudi Arabia's biggest ally in the West, Barack Obama said that diplomatic engagement and direct conversations are essential, and the United States will continue to urge leaders in the region to calm the rising tension.
Click to read more
and watch the video
or