Massive census for world's most endangered zebra gearing up in Kenya
Largest of all wild equines in Africa will be counted in huge operation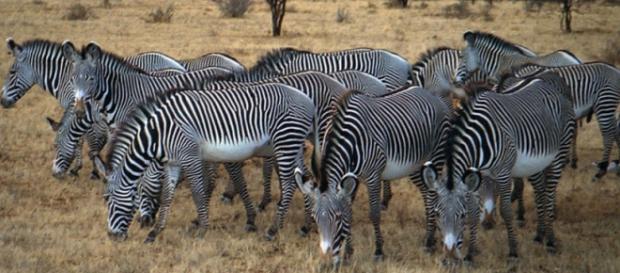 The call has gone out in Kenya for volunteers to assist in the Rally to save the Grevy's zebra. The striped, mule-looking animal is one of three zebra species found in Africa. Grevy's is limited to parts of Kenya and Ethiopia.
The zebras are the most endangered of their kind. In the 1970's there was an estimated fifteen thousand in the wild. Today, estimates sit at just two thousand five hundred animals. Their decline has been attributed to the loss of habitat, competition for grazing space by domestic animals, and a changing climate.
Grevy's Zebra Trust and their conservation partners need to conduct a census to establish actual numbers so they can plan ways to conserve these majestic animals.
In Kenya, the animals occur naturally in the Isiolo, Samburu, and Marsabit counties (and are also found in the protected Buffalo Springs, Samburu, and Shaba National Reserves).
Dr. Dino Martins of Mpala Research Center told the Kenya Star #News that the animals are the "most beautiful" of Kenya's large mammals. They occur in the dry savannah north of Mount Kenya and there are a few specimens left in Ethiopia. The Ethiopian zebra is in a decline which is influenced by the alien plant species known as Mesquite. The population in the Sudan is believed to be extinct.
The project will use volunteers to help count and monitor the herds of zebra using cameras and GPS technology. The use of civilian volunteers for such a project is called "citizen science".  Fifty teams will monitor the zebras over the period 30 and 31st January.
Thousands of cameras will be used in the operation. This interesting animal is believed to sit in ecological terms, somewhere between the wild ass and the plains zebra.
The animals were well recorded in ancient text, and the animal was actually used in circuses in Rome. For centuries, it was an ignored species, but in the 1980's it was coming to the attention of conservationists. Hunting bans were put in place and some animals were shipped into captivity. One of the biggest herds help outside of Africa can be found at the White Oak Conservation in Yulee, Florida. They have had a successful birth rate. Semen is collected and frozen to safeguard the future of the animals.    #Buzz