Luxury safari lodge plans for Zambia's Liuwa Plains National Park
Rate this title
The land of the ancient Kuomboka Ceremony will boost tourist facilities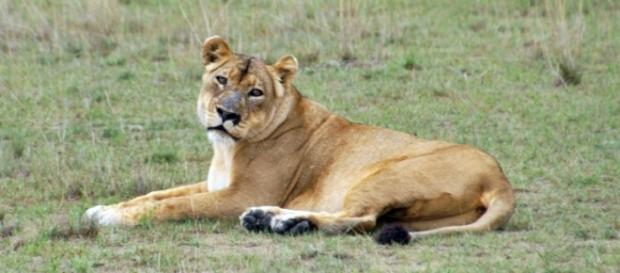 Liuwa Palins National Park is a superb wilderness in the Zambezi River flood plains of western Zambia. Teaming up with park managers, African Parks, Norman Carr Safaris will begin construction in February. The remote wilderness is part of the Barotse Floodplain, historically an area that has been used by the Barotse Royals and their peoples in the annual Kuomboka ceremony. For hundreds of years, they have marked their migration away from the rising flood waters of the Zambezi by sailing a flotilla of canoes to higher ground.
The luxury Lodge, which should be completed by the end of the year will comprise of six villas and one family unit that will accommodate fifteen people.
 There are some facilities available in the reserve for visitors and these are mainly campsites. It is a long and rugged distance away from the hurly-burly of the outside world, but the rustic facilities appeal to the real African bush lover.
Robin Pope Safaris offer trips into the area, and Norman Carr is presently operating from the existing Matamanene Camp, famous for the resident lion pride. The local communities are part and parcel of the landscape and the wilderness in which they live. Since the dawn of their tribe, the locals have shared their lives with the swamps, the plains, the birds and the animals that live alongside them.  Community involvement is vital to the survival of this spectacular area of Africa.
African Parks and the local educators run an interesting conservation awareness project in the area.
Through the formation of school conservation clubs, they teach the young children about the environment. The children then take the message home to their parents.  Visitors to the Park can visit these local communities and see how the awareness of the Park as a source of income, and a protection of their traditional values has impacted on the community.
The Park is close to the border with Angola, and the nature of the wilderness has resulted in an almost pristine and non-commercialized slice of Africa. Visitors to the Park will see the lions, myriad birds, zebra, wildebeest and other plains animals just the way they have lived since the continent began. With the responsible and conservation conscious Norman Carr involved in the development of the camp and with input from African Parks, the new lodge will bring in more tourists, but not at the cost of diminishing the totally wild ambiance of the reserve.
Click to read more
and watch the video
or