Fingerprints and explosives found in Brussels apartment
It is thought the Paris attacks were organized from this Brussels apartment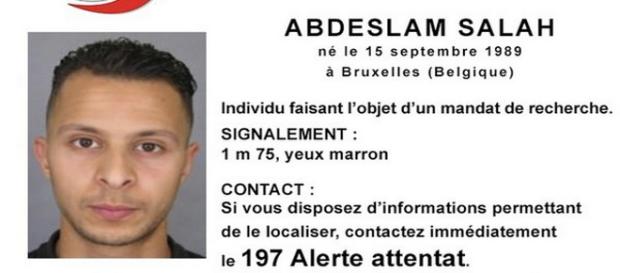 An apartment Brussels  was likely used to make bombs and one of the attackers hid there after escaping the police, said Belgian prosecutors on Friday. They added that Salah Abdeslam's fingerprints were found in the apartment on December 10th, however they did not say why they waited a month to announce it.
The third-floor apartment is on Rue Berge in the Brussels district of Schaerbeek and is thought to be the hideout of Abdeslam, a Belgian-born French national. Abdeslam is now one of the most wanted men in Europe as he is connected to the Paris attacks in which 130 people were killed and hundreds more wounded. 
"We found material to make explosives, we found traces of explosives and we found three belts.
So you don't have to be Sherlock Holmes to make the right deduction," said federal prosecutor Eric Van der Sypt.
The prosecutor's office said the handmade belts "could have been intended for the transport of explosives". Furthermore, traces of TATP, which was already packed in suicide vests in November, as well as other materials that could be used to manufacture explosives, were also detected.
Theory of suicide attack
French authorities have confirmation of Abdeslam wearing an explosive belt, which was found on a Paris street ten days after the attacks, which strongly suggests the theory of Abdeslam being supposed to blow himself up in Paris' 18th arrondissement, but backing out. The theory is currently under investigation.
The apartment where Abdeslam may have been hidden was rented "under a false identity that might have been used by a person already in custody in this case," said prosecutor's statement on Friday.
The triple attack
Paris was once again jolted on Thursday when a knife-wielding man wearing fake explosives tried to enter the police station and was shot dead by officers standing guard.
Francois Molins, the Paris prosecutor, said that it is unsure who the man really was as his true identity is not yet confirmed. Molin said that the assailant carried a paper marked with the Muslim declaration of faith, an emblem of ISIS and his name, giving his nationality as Tunisian.
Islamic State has claimed responsibility for January 2015 attacks on Charlie Hebdo and the November 13 attacks in Paris.
Click to read more
and watch the video
or