Coast of southern Spain shaken by 6.3 earthquake off North Africa early Monday
A 6.3 magnitude earthquake woke up residents on the Málaga and North African coastlines early Monday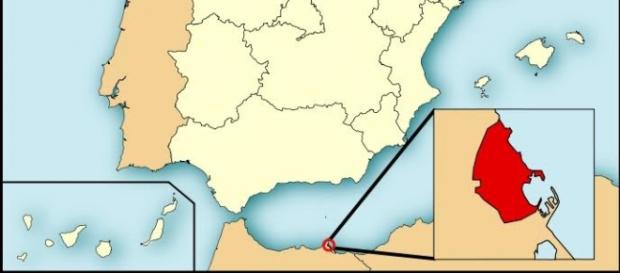 The first shake up came at 5:22 a.m as an earthquake at a magnitude of 6.3 on the Richter scale hit out in the Mediterranean Sea, just off the North African coast near El Hoceima and the Spanish North African territory of Melilla. The second, milder tremor occurred at 5:35 a.m. at 3.8 on the Richter scale. The epicenter was located in the Alboran Sea just off the coastline and the quake was relatively shallow at around 10 kilometers (6.2 miles). The quake was felt not only along the Málaga coast of southern Spain, but also in several other Andalusian provinces around the coastline, including Almeria, Granada, Jaén, and Seville.
It was, of course, worse for those living across the pond in North Africa, where some building damage has been reported in Melilla, along with landslides.
Reportedly some areas are without electricity, and according to a teacher from Málaga who is living in the city, the fire department has warned people to leave their homes in case of further tremors.
The National Institute of Geophysics initially reported early this morning that the earthquake had an intensity of 5.6 on the Richter scale. Thirty minutes later, they updated the data to 5.9, and even later it was reported that the earthquake had actually hit at a 6.3 magnitude. There was a similar occurrence on January 21st when an earthquake of 4.8 magnitude happened in the same area, felt by many on the Spanish coastline if only by various small items falling over. At that time it was considered to be the largest to affect the city of Málaga in Spain in the last ten years, but now that record has been broken after the latest 6.3 magnitude earthquake.
According to another report on Blasting News, there are fears over the Kariba Dam in Zimbabwe after a 4.2 magnitude earthquake hit the area earlier in January. Reportedly, there is structural damage to the dam which could threaten various settlements in the surrounding areas.
In other news about Spain, the Spanish language edition of Blasting News reports that besides earthquakes, there is quite a shake up in Parliament right now. As the previous Prime Minister Mariano Rajoy did not win a majority in the recent general elections [VIDEO], this is causing problems with setting up a new government.