Cincinnati Zoo helps to rebuild wild lion populations in Kenya
Rate this title
In partnership with ACC-US, an American zoo makes a difference to Africa's wildlife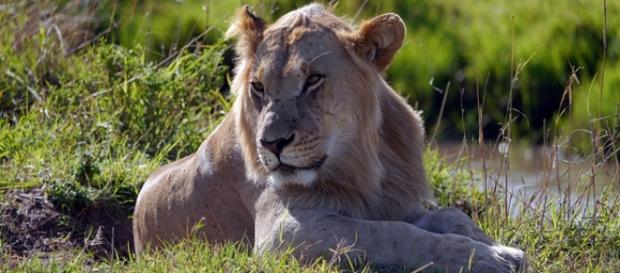 Rebuild the Pride is a community conservation project based in Kenya's Rift Valley. Since the project kicked off in the Olkirimatian and Shompole ranch conservancy, the lion population has grown from around ten animals to seventy.  Cincinnati Zoo is a leading partner in this success story.
The project (which began in 2000) was so successful that it has now grown to include the South Rift Association of Land Owners (SORALO) project. This encompasses fifteen ranch areas that bridge the Amboseli and Maasai Mara National Reserves.
The Maasai people have traditionally lived amongst the wild animals of the Rift Valley, but animal-human conflict saw a massive downsizing of the lions in the area.
Now, the predators are coming back and the wild prey species are stabilizing.
Thane Maynard (director of the zoo) pointed out last year that there is hope for wild animals because species can make a comeback. "It does not happen by a miracle," he said. It takes effort and work, but the "human effort" contributes 1% of the recovery process. This is because we are blessed by a self-healing planet."99% of the healing comes from the fact that eco-systems are designed to make a comeback."
The US-based African Conservation Centre also works with the Rebuilding the Pride team. Their efforts include supporting the community-based initiative which has brought landowners together to effectively manage the resources in the area. The pastoral activates of the Maasai people, which marry with the behavior of wildlife means that no single area is permanently settled by humans or their livestock. Eco-tourism is high on the agenda as the area contains as much, if not more, natural game animals than the proclaimed game reserves.
Thanks to joint community work, a lion tracking system and a compensation scheme for landowners who lose livestock to lions, an ancient piece of Africa is returning to the way it was meant to be. The success of this project proves that good News conservation stories can happen when people across the world work together for the common good of all species.
Click to read more
and watch the video
or