Charged Professor of philosophy should've thought about trophy trafficking a bit more
Rate this title
A philosophy professor admits to two counts of illegally sending animal parts to china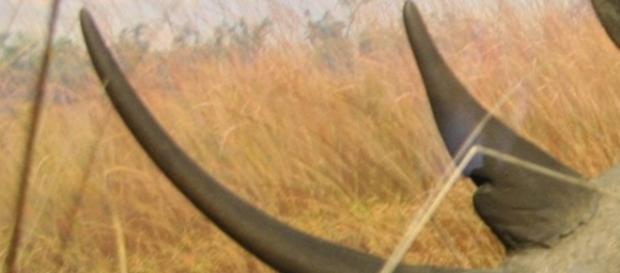 St. Cloud State University is in the Upper Midwest of the USA. The university offers their Ecology and Field Biology students training on a campus that's usefully located close to the Mississippi River (which has some of Minnesota's most "interesting ecosystems)." It appears, though, that not all of their lecturers at the Uni are all that worried about eco-systems. One of their professors has been earning from an illegal wildlife trafficking sideline that could see a member of the faculty in jail or fined up to $500,000.
The Star Tribune has revealed that Yiwei Zheng, a forty-three-year-old philosophy professor at St. Clouds was busted by the U.S. Fish and Wildlife Service last year for dealing in rhino horn and ivory.
He was indicted by a federal grand jury late last year and has now pleaded guilty to two of the six counts against him.
The amount of Ivory and rhino horn that he sent out of the USA to China is estimated to have a value of $1.5 million. Timothy Webb, Zheng's attorney said that his client had been sending out horn and ivory that was old. It was fifty to 100-year-old stuff that was hunted before the protection of the elephants and rhinos'.  His client had failed to apply for CITES permits to export the goods."
Zheng has apparently been a collector of antiques for some time, especially those of a "cultural significance" to China. Collecting is one thing, but exporting them without a permit and then under-declaring their value is not. Zheng is out on bail of $25,000 and will be sentenced in May.
Whilst he's awaiting his sentencing, it might be a good thing for Zheng to apply his intelligence to associating the illegal export of ivory and rhino horn with encouraging the market demand that's bringing Africa's wildlife to the brink of extinction. Assistant U.S. Attorney Laura Provinzino pointed out, "smuggling does have a direct impact on the poaching...in Africa."
A University spokesman has told the media that Zheng is still employed at the University, and will follow "due process" protocols after the sentencing. The Professors' actions must have caused some embarrassment, given that the University has faculty that engage in research with agencies such as the World Wildlife Fund.
Click to read more
and watch the video
or