Canadian school shooting kills 4, others injured
Shooting shocks northern Saskatchewan town of 3,000; suspect arrested after killing brothers, teacher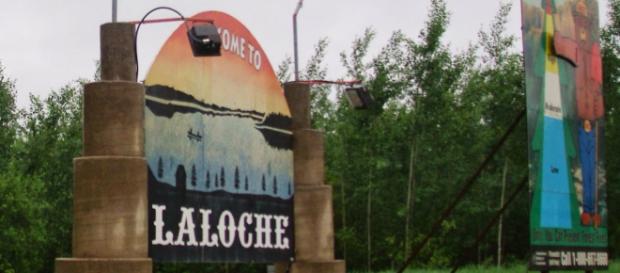 The small town of La Loche, Saskatchewan was shocked and saddened Friday afternoon when a single shooter carried out a pair of violent acts -- the first in a residential home, the second at a high school in the community. 
At 1pm, the Local Royal Canadian Mounted Police (R.C.M.P.) detachment was alerted to the presence of a young man with a shotgun and officers arrived at the Dene Building of the La Loche Community School within minutes. As the school houses K-12 programming, both the Dene Building and the attached elementary school were placed under lockdown while police began searching for the gunman. By 1:35, STARS Air Ambulance had been dispatched from Prince Albert --some 500km (311mi) away-- to transport victims from the remote northern town to a major hospital.
At 1:47pm, a lone male was taken into custody outside the school. 
Initial police reports claimed five people had been killed inside the school, but that number has since been reduced to 4. The victims include two brothers of the alleged shooter who were found shot dead in a home a few blocks from the school. Another victim has been identified as 23-year-old teacher at La Loche Community School, Marie Janvier. Janvier is also the daughter of the town's acting mayor, Kevin Janvier.
At the time of the shooting, Kevin Janvier told CBC, "It's something we should never hear of happening and it's happened today."
It is speculated that due to the alleged gunman's age, his identity has not been released to the media. Canada has a blanket publication ban to protect the identity of minors who commit crimes.
It has not yet known whether he was a student at the school where the shooting took place.
Words of Support from Prime Minister, athletes
Canada's Prime Minister, Justin Trudeau, has been in Davos, Switzerland discussing climate change with world leaders. He issued a brief statement that read as follows:
"Obviously this is every parent's worst nightmare... The community is reeling and all of us across this country, hearts are going out to the families and to the whole community."
From Australia, Canadian tennis star Milos Raonic dedicated his third-round win at the Australian Open to the people of La Loche, explaining after the match, "Unfortunately in Saskatchewan, in a very small community there was a shooting at a high school, so I want to take a moment and give thoughts to that community. Today's victory was for that community, and a quick recovery and all of Canada, and I'm sure the world is behind you."