Alabama Chief Justice orders judges - no marriage licenses for same-sex couples
Roy S. Moore ordered probate judges in the state not to issue any more marriage licenses until further decision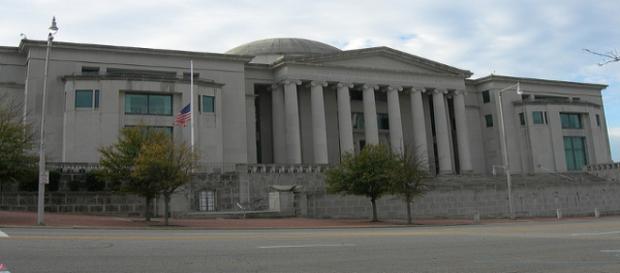 Roy S. Moore, Chief Justice of the Alabama Supreme Court, has ordered probate judges in the state not to issue marriage licenses to same-sex couples. This decision could cause "double-cross", as the United States legalized the same-sex unions few months back.
Just hours afterthe order was issued by Moore, Mobile County probate court stated on its website that they are not issuing marriage licenses to any applicants until further notice. However, it is not yet clear how many local officials will follow the administrative order. Moore, who has been a key antagonist to gay rights, is not backing down; he claims that it's not yet clear when the U.S.
Supreme Courts decision will apply in Alabama. He added that until any further decision existing state laws, which ban same-sex marriage, will remain in full effect.
But Moore's order came directly from his office, not from the state Supreme Court, which seems to put it in conflict with an order issued by a federal judge last February. Later, in May, U.S. District Judge Callie V. S. Granade ordered Alabama's probate judges to issue marriage license regardless of sexual orientation. She said her order overrides any order coming from the Alabama Supreme Court.
Sarah Warbelow, director of the Human Rights Campaign, said: "Roy Moore is obstructing same-sex couples' access to marriage, which are constitutionally guaranteed. This is just more of his shenanigans. It's about him and his personal beliefs at this point, rather carrying out the rule of law."
Legal experts have also questioned the legality of Moore's order, which they said clearly veered from the Supreme Court's opinion.
Furthermore gay rights groups quickly pounced on the Chief Justice's directive, calling it illegal, disruptive and characteristic of Moore. Moore is known for having been removed from office in 2003, after defying a federal judge's order to remove a monument to the Ten Commandments from the state's Supreme Court building.
"Even from a man who has made a career out of showing contempt for the Constitution, this sets a new standard. It is absolutely disgraceful, completely lawless and absurd," said Evan Wolfson, president of Freedom to Marry.
Moore's action also puts him in conflict with other Alabama officials. When the U.S. Supreme Court legalized same-sex marriage Luther Strange, who at the time was the state's Attorney General and another vocal gay marriage opponent, acknowledged the authority of the highest court in the country. #News #World Politics