Six months working in Namibia, Africa's desert paradise
The desert country that gave me the best six months of my working life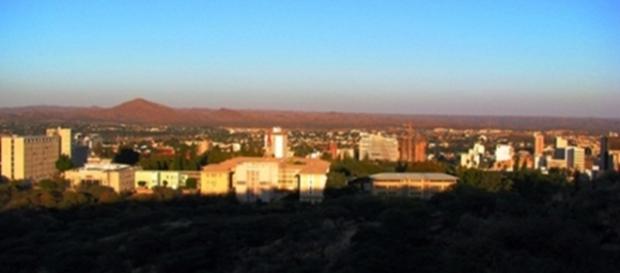 During my time in Namibia, I met many tourists. [VIDEO] Most of them had traveled from Germany.  Namibia was a German Colony from the late 19th century until the end of the First World War.  By 1890, the country was well fortified and any native rebellion was brutally subdued.  The discovery of diamonds in Luderitz, and many valuable minerals in the Oshikoto region around Tsumeb, made this piece of South West Africa a very valuable resource for Germany.  The German occupation came to an end after the First World War, when South Africa took over the country.  This was given in trust by the League of Nations, but many Germans remained.  German is an accepted language, German dining is superb, and German efficiency has kept Namibia ahead of other newly independent countries in Africa.
Two flights a week arrived direct from Frankfort and disgorged Germans bearing German guns in great big sealed canisters.  They clambered with great bonhomie and excitement into smart safari vehicles and roared off to their adventures in the interior.
There is a casino in Windhoek and all the best chain stores in town, but the tourists don't come to Namibia for those things.  They come to Namibia for the wilderness, for the vast desert landscapes, the deep blue of the cold sea currents and they come for the wildlife.  Many countries in Africa have similar opportunities for visitors, but only Namibia has that special scent of concentrated bush resins, sun-baked grass, blasted sand and a sky so vast it sometimes made me feel I could drown in it.
I hadn't been in Namibia for more than a few months before it started to feel like home.  I visited all the tourist places near Windhoek on weekends or after hours.  There were even opportunities during my normal working routine to enjoy the sights the tourists visited on their package tours.  There were lunch break visits to the information centre in the middle of town where I bargained and scratched around for crystals and semi-precious gemstones where the vendors had them all laid out in a row on the pavement.
When I collected the Weekly Tender Magazine from the newsagent, I had to pass through the yard of the local arts centre because there was easy parking on that side of the road. One of our clients had an auditor in town and I enjoyed dropping off financial papers at the office, for right at the entrance were the most magnificent pieces of meteorite mounted in the long closed street, which overflowed with craft and curio sellers.
My regular visits to Geo Survey and the Ministry of Mines were a joy.  Efficient friendliness was in each office and the Geo-survey museum was an enchanting adventure of stones and rocks and mining, which I found fascinating.
I entertained clients and visiting Project Directors at Joe's Beer Hall.  Overseas visitors poured in through the doors because this was a place for ticking off on the travellers' must-do list.  No visit to Africa was complete without a meal and a beer at Joes.  Maybe I was just too African, but I found it overcrowded and the service slow.  The food was outstanding and the décor original and quaint, but I had seen many similar places in my lifetime.  I found a bush lodge style restaurant in the light industrial sites which was handy to the courier company I used.  The German fare there was simply delicious.
Everywhere I went; there were stunning examples of old German Architecture: castles, cathedrals, colour-splashed gardens, and exotic street names in German.  At the post office I often came across Herero women going about their business in the full Victorian regalia that they have adopted as their tradition dress.  Although my work was mainly administration based, every day was a small adventure in its own way.