World Awaits Word on Fate of Terrorist Jihadi John
The best known face of terrorist group ISIS targeted by US airstrike in Syria.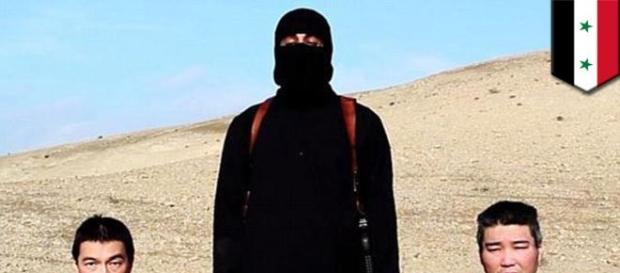 U.S. and British officials have yet to provide confirmation on the fate of the ISIS terrorist known as Jihadi John. U.S. Secretary of State John Kerry speaking from Tunis, and British Prime Minister David Cameron from London, made separate statements regarding a targeted U.S. airstrike in Syria aimed at taking out Mohammed Emwazi, better known as the barbaric Jihadi John.
Latest reports from the Pentagon state that drone surveillance showed Emwazi entering a car just outside of the ISIS stronghold city of Raqqa. The U.S.-operated drone then bombed the car. The drone was one of three that were being used to track him. Officials still say that it could be months before they can definitely identify the remains as that of the targeted terrorist, but some officials are convinced he is dead.
Terrorist behind the mask of Jihadi John
Mohammed Emwazi was first identified by the Washington Post in February. He is a Kuwait-born British citizen. He moved with his parents to Great Britain as a young child and grew up in a well-off family. He went to British schools and graduated from the University of Westminster with a degree in computer science. The identification of Jihadi John set up a rash of speculation as to why and how young European Muslims become radicalized.
CAGE, an advocacy group for people who feel they are targeted as terrorists, blames Britain for the radicalization. Emwazi was targeted as a terrorist as early as 2009 when he traveled to Tanzania and was detained and deported. British officials believe his purpose was to travel to Somalia where he was going to join the Al-Shabaab extremist group.
He was also detained by British counterterrorism officials in 2010. He supposedly then had a bride and a new job waiting for him in Kuwait, but British authorities prevented him from leaving the country. However, he apparently fled the country and ended up in Syria where he joined ISIS. He has appeared in numerous videos in which hostages have been beheaded and is described by former hostages as sadistic and violent, one saying that Emwazi made him dance the tango with him.  
Intense manhunt for face of ISIS
Prime Minister David Cameron stated that Britain and the U.S. have been working together around the clock to track down Mohammed Emwazi. Although he is not believed to be high in the organization, he appears to be one of their favorite executioners and the face of ISIS cruelty. The death of Jihadi John would be a blow to the organization's morale and a message to all terrorists that they are not beyond the reach of justice.