Supreme Court expected to OK US-Philippine security deal prior to APEC summit
Decision on EDCA likely prior to president's appearance at Asian summit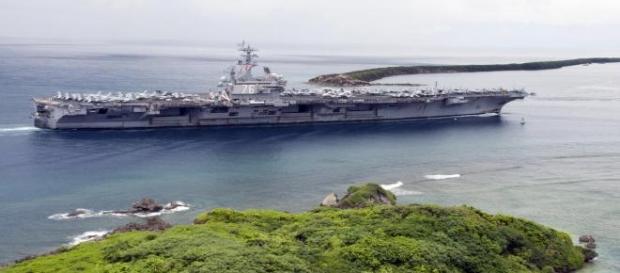 US President Obama will attend the 2015 Asia-Pacific Economic Cooperation (APEC) summit in Manila from November 18-19. The US Supreme Court is projected to vote that the US-Philippine Enhanced Defense Cooperation Agreement (EDCA) constitutional, and that announcement is expected prior to Obama's Manila visit. President Obama signed the agreement on his last visit to Manila in 2014 and Congress has had it tied up since then, questioning its constitutionality.
The deal will give US troops extensive access to Philippine military bases, as well as give approval to build places for fuel and gear storage used for maritime security.
The Supreme Court, with its 15-member panel, is expected to still need to discuss the issue Tuesday, but still should be ready with their answer in time for the summit.
Announcement expected prior to APEC summit
Prior to any such approval by the Supreme Court, the deal was in limbo and had been challenged last year by left-wing politicians and other opponents as to whether or not it was constitutional. The expected ruling is coming as tension has been rising between the US and China over the islands Beijing has built in the disputed area of the South China Sea. This tension was heightened recently when the USS Lassen (DDG 82), one of the US warships, came within 12 miles of the disputed islands.
Previously, the Supreme Court had said they might not make the decision on the deal until next year, but it is thought they have acted at this time instead to avoid any political problems since the Philippines are due to have their elections in May.
If the court indeed votes that the agreement is constitutional, it is expected to be a huge win for Philippine President Aquino, III, as it would also strengthen an alliance between the US and the Philippines.
Alliance between US and Philippines is strong
The alliance between the US and the Philippines is already strong, and has gotten better since 20 years ago when the Senate in the Philippines voted to end the lease on US military bases located in the central part of the northern main island of Luzon. In fact, Philippine military officials said there was an upturn in the amount of US exercises, training and ship and aircraft visits in the last year.
The Philippines expects the other 20 leaders of APEC economies to attend the APEC summit November 18-19 in Manila and the details of that meeting are being fined tuned, as Obama is also to be one of those attendees, and President Aquino III is also expected to hold 11 formal bilateral meetings on the sidelines.