Russian athletic doping accusations support suspension of cheaters
Some Russian athletes stand to lose medals and face lifetime bans from competition.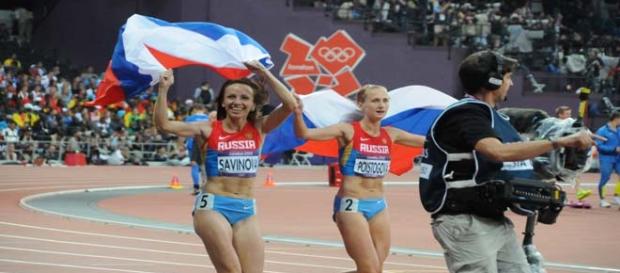 Russia is being recommended for suspension from athletic competitions, including the Rio Olympic games next year, after being accused of devising a Russian athletic doping program that is said to have sabotaged the 2012 London Olympics, thus ruining the dreams of several athletes who should have been the victors in some of the competitions.
The recommendation comes after the release of a 323-page report printed yesterday by an independent commission appointed by the World Anti-Doping Agency (WADA). WADA had been investigating several claims of extensive abuse of performance-enhancing drugs through a Russian athletic doping program.
Russian doping athletic program ruined runner's chance for medal
One such Olympic athlete whose chances for winning a medal were ruined by the Russian athletic doping scandal was American sprinter Alysia Montao, who finished 5th in the 2012 Olympics Women's 800-meter run in London. Montao competed in the race where Russian athletes won first and third place. Those athletes, Mariya Savinova who received the gold, and Ekaterina Positogova who got the bronze medal have now been recommended for lifetime bans from competition. Had their performance not been enhanced with drugs, other competitors may have won. With the first and third winners disqualified, Montao now stands to receive the bronze medal for third place.  
Montao says that now that the report has come out, she feels vindicated in her performance.
However, she is also sad because even if she is awarded the medal, it won't bring back things lost such as the experience of having the medal hung around her neck at the ceremony, the fame and financial gains it would have brought her. This is a scandal, she said, that will ultimately affect many people's lives.
Russia speaks out on accusations of doping by their athletes
Russian officials claim the accusations are politically motivated, echoing a reaction to an early corruption probe into FIFA (Fédération Internationale de Football Association). Putin has accused the U.S. of attempting to get rid of Sepp Blatter, the suspended head of the world soccer body, because he awarded the 2018 World Cup to Russia for hosting.
However, the Russian Sport Ministry said Tuesday it will work closer with WADA to eradicate any violations. The ministry said that Russia was totally committed to the fight against athletic doping in sports.
The WADA commission, led by former anti-drugs chief Dick Pound, says Russia has enough time to get things in order by the Olympics in Rio, nonetheless, International Association of Athletics Federations (IAAF) president Lord Coe has confirmed that the governing body is considering sanctions, and that the Russians have to week's end to respond to this information on the doping scandal.
Click to read more
and watch the video
or