Russian Air Force Destroyed the ISIS Oil Refinery and 1000 Truck Tanks in 5 Days
Rate this title
One thousand petrol trucks, oil refinery and petroleum storages under control of ISIS were destroyed after Russian Air Force attacks.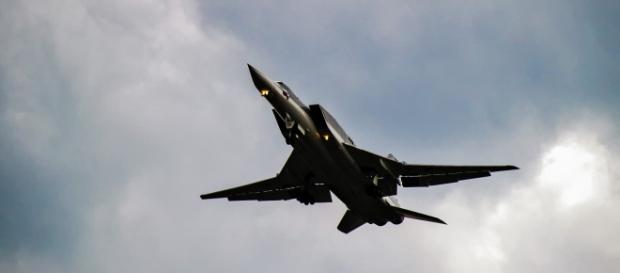 According to official Russian Ministry of Defence speaker Igor Konashenkov, Russian Air Force strategic bombers Tu-22 have destroyed more than one thousand petrol trucks in Syria in the last 5 days; these trucks conveyed oil to the ISIS oil refineries.
Air Forces of the Russian Federation destroyed the oil refinery under control of the ISIS at 50 km to the south of Raqqa. Large-scale petroleum storage under control of the ISIS rebels were also destroyed by the Russian Air Force at 50 km to the north of Deir ez-Zor and at 15 km to the south-west of Raqqa.
According to the words of Igor Konashenkov, oil refineries are under control of the ISIS rebels in Raqqa, Palmira and Deir ez-Zor.
These oil plants are the places of ISIS interest as they are the main source of income.
Russian military operation had been started in Syria on September 30, 2015. For the first time, truck tanks attacks were declared by the Russian Ministry of Defence on November 13, 2015.
On November 16, after the Russian A321 crash and Paris attacks, and it became known that the cause of the Russian A321 plane crash was a terrorist attack, the president of the Russian Federation ordered to increase bomb attacks against ISIS in Syria.  General Staff of the Armed Forces of the Russian Federation announced that Russian air forces started free hunt on the ISIS petrol trucks. On November 18, Russian bomber aircrafts started attacking the ISIS oil production buildings and infrastructure. Minister of Defence of the Russian Federation Sergei Shoigu said that ISIS loses about 60,000 tons of petroleum that is equal to $1,500,000 profit from petroleum production every day.
The military operation under the command of Ministry of Defense of the Russian Federation against ISIS had already been proceeding in Syria for about 2 months. French Air Forces had started bombing the ISIS infrastructure and fortifications 2 weeks ago. At this moment, the world community discusses the ways of forming an international coalition against ISIS.
Click to read more
and watch the video
or