Lufthansa canceled several hundred flights due to strike
The German company is faced with a strike of flight cabin crew unhappy with policy on retirement plans.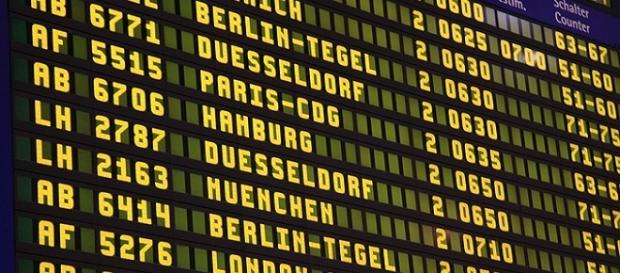 Although it is the largest airline in Germany and also in Europe, Lufthansa faces big problems. The economic crisis seems to have affected this transport giant. The current flight cabin crew strike is a continuation of the problems with the staff. The strikes organized by pilots brought this company massive losses in recent years. These things happen because the German company has been trying for several years to reduce costs. Although Lufthansa is one of the traditional airlines,it seems currently paralyzed.
The airline Lufthansa cancelled 290 flights on Friday, Nov. 6, after attendants had announced the first disruption of activity within a rotating strike which will last eight days.
This strike is organized for the protection of retirement benefits.
Out of a total of 290 flights cancelled, 15 were intercontinental routes and the rest in Europe. According to the company, 37,500 passengers  were affected. The company has booked 2,500 hotel rooms in Frankfurt to accommodate thousands of passengers. They are likely to remain in the city because of the strike. Hundreds of extensible beds were placed in the transit area of the airport for travelers who have to reach further, especially for those coming from India and who do not have visas to enter in Europe. That's because Frankfurt is an important point for passenger traffic between India and North America.
The Union requires maintaining retirement benefits, which allow many attendants to retire at the age of 55 years. The Union has adopted a strategy of a rotating strike rather than to organize a general strike.
"All passengers of Lufthansa, must assume that their flight could be canceled at the last moment" warned Nicoley Baublies, leader of the UFO Union. This tactic of announcements at the last minute was adopted by the Union in order to prevent Lufthansa from being able to offer minimum services.
Those 19,000 Lufthansa`s attendants had initially docile behavior compared to the pilots, who have staged 13 strikes now in a similar dispute that still persists. In order to get balance, Lufthansa must come forward with serious planning for the future.
Click to read more
and watch the video
or