Islamic State Kills Seven People in Afghanistan
These seven victims were kidnapped and then brutally murdered by members of ISIS.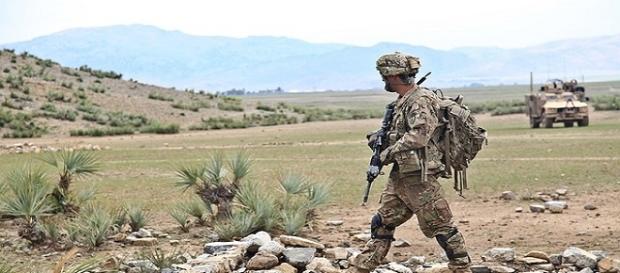 Afghanistan remains a very unstable country. After more than 10 years since a NATO coalition removed the Taliban from the country's leadership, the results are not those that were expected. Terrorist group ISIS started to gain followers among the Taliban.The recent incident that resulted in seven deaths is a proof of that reality. Islamic State seems to gain increasingly more territory in Afghanistan, and that after large regions from Syria and Iraq are already under the control of this radical movement.
ISIS has been battling government forces and the Taliban in a challenge for supremacy, and its rise has caused alarm outside Afghanistan, with U.S.
commanders citing the movement as a justified reason to delay troops withdrawals. 
According to Reuters, these seven victims had their throats cut. Among the victims were three women. All seven victims were members of the Hazara ethnic group. Heavy fighting between militants of both groups occurred in three other districts, resulting in the deaths of 60 ISIS fighters and 15 Taliban members.
Groups associated with the Islamic State have stepped up raids into Afghanistan in recent years, attracting fighters and support from disappointed members of the Taliban movement.
U.S. President Barack Obama's decision to review plans for a reduction in U.S. forces next year was greeted with hope by the administration in Kabul, which had feared being left alone by its most important and reliable ally. Afghan forces, who took over from international troops after NATO ended most combat operations in 2014, have struggled to limit the spreading insurgency and remain reliant on its allies for air and logistical support.
The situation in Afghanistan is not singular nor fortuitous. In Iraq and Syria it is a similar scenario:The Islamic State takes advantage of economic and political instability of the countries and begins to gain followers disappointed by their own government and then follows terror. Those who have suffered most as a result of these conflicts are civilians who are forced to flee from their native countries.