First Lady, Michelle Obama speaks about the need for education for girls world-wide
Females world-wide should be encourage to change the old fashion attitudes for better education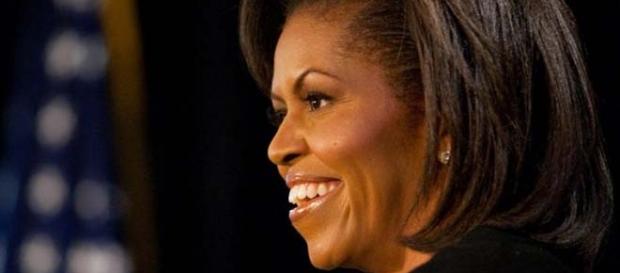 United States First Lady Michelle Obama was a guest speaker at the 2015 World Innovation Summit for Education in Doha, Qatar, and spoke out today on the need for better education for girls all over the world. The First Lady was on an official two-day visit to Qatar and said that more must be done around the world to pay for and encourage changes in society that foster more support for education for girls.
Obama stressed that even though several nations have managed to achieve equality for boys and girls in primary school, that it is in secondary education were girls are left behind. Her speech was part of the Let Girls Learn initiative aimed at encouraging world leaders to provide educational opportunities for the 62 million of them around the world who don't go to school.
Audience included political, educational world leaders
The audience was full of several political and education leaders from around the globe, as well as several dignitaries, such as Sheikha Moza bint Nasser, mother of Qatar's emir. Obama spoke for nearly a half hour about education for girls and its importance worldwide.
The event was opened by Sheikha Mozah bint Nasser al-Missned, previous Qatari ruler Sheikh Hamad bin Khalifa Al Thani's highest profile wife, who spoke about the educational challenges faced in the Middle East due to wars and societal taboos.
Girls must be encouraged to revere, not shame their bodies
Obama also spoke out on the fact that girls around the world need to be encouraged to have pride in their own bodies and not be ashamed of things like starting their menstrual cycles.
In many countries when girls begin to menstruate, they are forced to stay home instead of attending classes because they don't have adequate resources to accommodate this natural function while they are in school. Girls are shamed into feeling bad about this.
Attitudes, beliefs of parents, others must be changed
She stressed that solving the education problem for girls isn't just about money, but it is also about changing people's attitudes and their beliefs. It means that parents in the affected nations need to start believing and behaving in a way that says that their daughters are just as worthy of an education as their sons.
Michelle Obama also talked about her own frustration as a female in school, even in the US, and how proud she is to be the mother of two daughters. She stressed how vital it is to encourage the growth of education for girls all over the world in order to make the world a better place for all.