ASEAN Common Goal Will Help to Foster Leadership in Asian Countries
Looking to put together a code of conduct for the area's nations toward peaceful economic growth.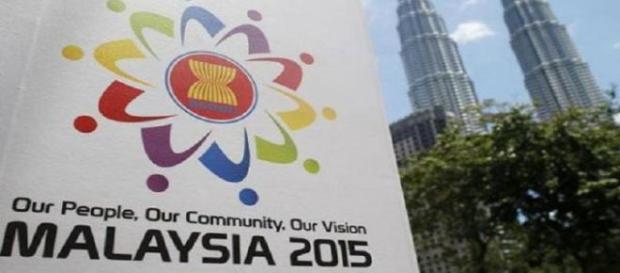 The Association of Southeast Asian Nations (ASEAN) is an organization with an ASEAN common goal that should help to foster leadership in the Asian countries in its membership. U.S. President Obama along with ASEAN, have put out a statement that they share an ASEAN common goal to help create a peaceful and prosperous area in the Asian Pacific region.
Obama said that ASEAN will play an important role to advance a "rules-based order" in the Asia-Pacific area. He also said that their new union would lead their affiliation for several decades in the future. For instance, Obama encouraged the ASEAN common goal to include establishing an international code of conduct for the South China Sea region, an area that has seen a lot of territorial disputes in the past few months between China, the U.S.
and other countries.
Chinese code of conduct discussions held as an ASEAN common goal
ASEAN also talked about forming a code of conduct with China, but it didn't have enough authority to bind them to it. However, its new plan would help to create international rules and norms to allow a more peaceful way to resolve disputes, such as the questions on freedom of navigation and overflight.
This is thought to be critical since the South China Sea has a huge amount of the Earth's maritime freight traveling on it, so it is vital to the region's security and economic growth. China has been heavily criticized for turning several disputed reefs into islands as part of aggressive actions that have alarmed other countries in the area.
The White House has repeatedly said establishing a "rule-based order" for the South China Sea, which carries a large portion of the entire world's maritime freight traffic, is critical to regional security and economic prosperity, both cornerstones of U.S.
policy on the Asia-Pacific region.
ASEAN-US partnership outlines areas of engagement
The new ASEAN-U.S. Strategic Partnership outlined five priority areas of engagement. These included economic cooperation, an expansion of cooperation for maritime activities, development of emerging leaders, more opportunities for women, and to jointly work on world issues like cyber security, terrorism, and climate change.
The group also discussed with Indian Prime Minister Narendra Modi about India's economy and India's desire to become a world manufacturing hub, as well as implement ways to protect property rights and remove bottlenecks that cause India to be hard to do business with.
All of these things were discussed in the annual regional summit in Kuala Lumpur, Malaysia Saturday, as the U.S. and the Association of Southeast Asian Nations met to discuss an ASEAN common goal for being able to accomplish these matters together.
Click to read more
and watch the video
or