Anti-poaching success in Zimbabwe's joint police, parks, and military operations
In November, army and police teamed up with park rangers to deal with wildlife crime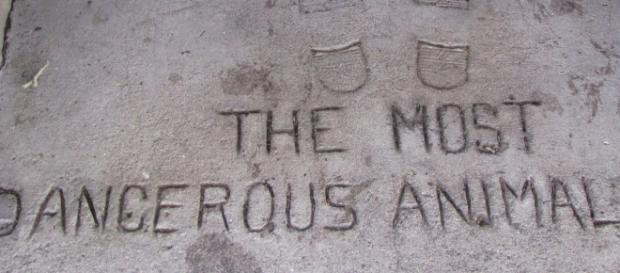 November has been a successful month for Zimbabwe's anti-poaching efforts. Following the death of Cecil the Lion, and recent reports of elephant and wild dog poisoning, Zimbabwe is taking a hard line with poachers.
The Minister of Zimbabwe's Environment, Muchinguri–Kashiri, announced on Nov. 9 that the #Government was about to launch a military operation against poachers.
She told the Herald Newspaper that they were planning operations which would involve the police and the army. "Our operation will send a warning to these poachers that we are very serious," she said.
Drones, a helicopter, and the University of Zimbabwe engaged in work alongside the park's rangers and military units.  The University of Zimbabwe has technology that they use to monitor herds of elephants.
They notify the Airforce of suspicious activity. Armed reaction teams deploy by helicopter directly to the scene.
On the ground, armed police and parks rangers have been doing their bit very successfully in a number of locations across the country.  Non-profit organizations such as the Matusadona Anti-Poaching Project (MAPP) are pleased to note that the poachers are receiving deterrent sentences, even though some of them are very well connected.
In Dete, the small town near the Hwange Game Reserve where Cecil the lion was killed earlier this year, investigations resulted in the arrest of two poachers.  A weapon, ammunition, half a kilogram of cyanide and two tusks were recovered.  Later, the arrests increased to seven more poachers being apprehended, including one notorious poacher in the nearby town of Victoria Falls.  The Victoria Falls Anti-Poaching organization was involved with parks and military staff in this operation.
Bhejane Trust stated on their Facebook page, that Nicholas Duncan and the SAVE the African Rhino Foundation of Australia had made a huge difference in these operations. They have been funding a new reward system for information about poaching activities. They are also rewarding National Parks and Wildlife Rangers who do "exemplary" work.  
The Hwange magistrate's court sentenced one felon with 10 years of hard labor. Others who pleaded guilty are awaiting sentencing, but the fast process from arrest to court and sentencing shows that the justice system is addressing the poaching problem quickly and efficiently.
Ivory poaching draws penalties
In the central town of Kwe Kwe, ivory poachers and ivory dealers were arrested for the possession of ivory and weapons. One of them was previously charged with poisoning the Hwange elephants but was released on a technical legal issue.  Their Kwe Kwe court case was remanded to a later date, but they will also appear in the Hwange Magistrates court on other charges related to poaching in the Hwange area.  
Along with them, Bakasa Khumalo will finally see that justice is now going to prevail in the country.
He was a senior ranger in the Bulawayo Provincial Parks office and was implicated in an attempted armed robbery on the National Parks Ivory stocks.  
MAPP report that in the town of Kariba, in the North of the country, four poachers were arrested for possession of ivory. Two of them were sentenced to nine years with hard labor, and another received four years imprisonment with one year suspended. One co-accused received fifteen months wholly suspended because she was pregnant. Two of the accused were ordered to pay Zimbabwe Parks compensation of $100,000 for the four elephants they killed.
MAPP say they are "delighted" with the outcomes. They especially recognize the commitment of the judiciary who are now delivering "appropriate" sentences.     #News