US Service Member Killed in Raid to Free ISIL Hostages
Joint US-Iraqi team successfully freed 70 ISIL hostages, one US soldier dies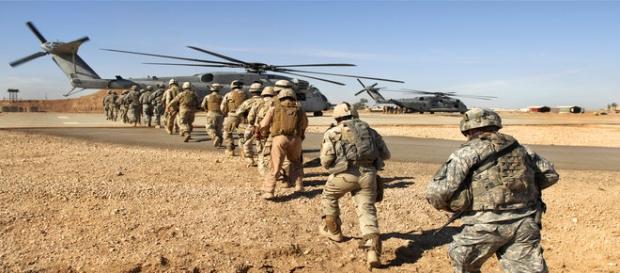 A US military member was killed in a firefight that happened during a raid by commandos on Thursday to free ISIL hostages that were facing execution by the Islamic State fighters operating in northern Iraq, according to US Pentagon sources.
US Special Forces, along with Kurdish commandos carried out the raid to free ISIL hostages after being requested by the Kurdish regional government. The US soldier was wounded during the raid and died due to his wounds. However, 70 hostages were rescued, and five ISIL fighters were captured. The US stands to gain vital intelligence data from the militant camp, which was located near Hawaija in northern Iraq.
Death During Raid to Free ISIL Hostages a "Unique Event" for US
The death of the solider is the first of its kind for the Americans in four years and is said to bring up the issue of the deeper American involvement that seems to be occurring despite President Obama having ruled ground involvement out. The American fatality in 2011 was due to an improvised explosive device. The US returned to the area to aid in advising the Iraqi forces in their fight with ISIL.
Pentagon sources said the US participation in the actions to free ISIL hostages doesn't mean there has been any changes in US policy, and say that this particular situation was unique. US Press Secretary Eric Schultz says that the US is not going back to having a ground combat role in Iraq. He went on to explain that the US mission is more focused than in the past and that the US military will not serve there in a combat role.
Hostages Were Expected to be Executed
DoD sources said that the hostages had been held in a walled compound and had been told they would be killed the next morning. Twenty-two of the ISIL hostages were soldiers from the Iraqi Army and some were previously Islamic State fighters deemed as spies by ISIL.
After the raid on the compound and the rescue mission, US officials said that the compound was flattened by US Air Force F-15 warplane bombings. Army General Lloyd Austin, the commander of Central Command, stated that the raid to free ISIL hostages saved the lives of 70 people and that the US mourns the loss of one of its own, and gratitude and heartfelt sympathies go out to his loved ones.
Click to read more
and watch the video
or