Tuberculosis deaths similar to aids as main cause of death around world
Rate this title
WHO reports deaths from tuberculosis reaching same numbers as HIV/AIDS.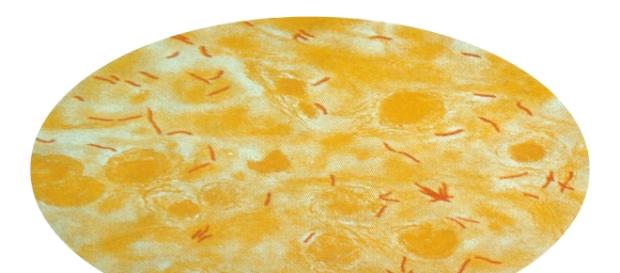 The World Health Organization (WHO) announced Wednesday that the number of tuberculosis deaths are now similar those caused by HIV/AIDS. These tuberculosis infections are now considered one of the leading causes of death due to an infection, with more than an million people dying from it in 2014 as compared to about the same number dying from HIV/AIDS.
The report provides information received from 205 countries and territories regarding all kinds of tuberculosis deaths, including the drug-resistant forms, which affected 480,000 people. The report also noted data on TB research and development and financing.
Funding key issue in stopping tuberculosis deaths says WHO
WHO officials noted that funding is a key issue in trying to stop the flood of tuberculosis deaths.
According to statistics, in comparison to money spend on HIV/AIDS research and treatment, only about a 10th of the more than eight million dollars spend on HIV/AIDS is spend on tuberculosis. This is said to be due in part to the fact that HIV/AIDS mostly affects poorer countries like Africa, while tuberculosis is more common in richer countries like India and China who are expected to pay for their own research into tuberculosis cases.
While the WHO report showed that there have been some advances in the control of tuberculosis since 2000 when Millennium Development Goals were implemented and have helped many people and saved many lives. However, they stressed that the research and advances and services for TB need to be scaled up to stop this epidemic of tuberculosis cases and deaths.
Detection, treatment of tuberculosis not sufficient
It is estimated that since the MDG in 2000, efficient detection and TB treatment has aided in the prevention of 43 million deaths from TB, and the goal to stop and reverse the occurrence of tuberculosis by 2015 has been met in sixteen of the 22 nations where 80 percent of the TB cases occur.
However, WHO says this is not enough and that thousands of people are still dying from TB every day, and that is not acceptable in a time where it is possible to diagnose, treat and cure TB victims. Almost 40 percent of the millions of cases of tuberculosis that happened in 2014 were not detected or reported to the proper authorities.
Some tuberculosis victims also have HIV/AIDS
Out of the millions who have died from tuberculosis, about 400,000 were also said to be infected with HIV/AIDS. The bottom line is that cases of tuberculosis deaths now are reaching numbers that are similar to deaths of those with HIV/AIDS and more research, money and aid needs to be implemented worldwide to stop these numbers from rising further.
Click to read more
and watch the video
or