After 13 years of detention, the British inmate is going home to the UK.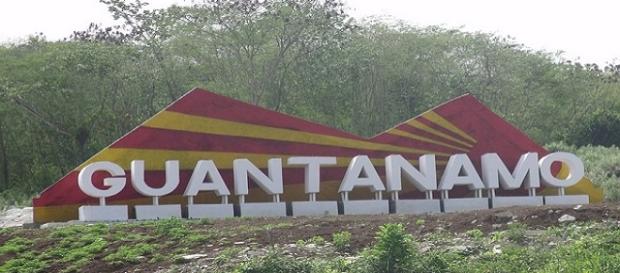 Detention center at Guantanamo Bay opened in 2002 represents a black spot for American society. Individuals are held captive only on the assumption that they have ties to terrorist networks. In this place are shut in about 170 individuals. Most prisoners are from Yemen, Afghanistan, Saudi Arabia, Iraq. Among them was until recently a British citizen named Shaker Amer.
According to BBC, Shaker Aamer returns home. He will be expected by his wife and his four children. Whereas his wife is British citizen, he will receive the right to reside indefinitely in the UK. Later, British authorities will decide whether it will impeach or not..
He was kept in prison at Guantanamo since 2002. He was captured by U.S. authorities on suspicion of involvement in terrorist activities. It is noteworthy that after the 2001 attacks on the World Trade Center United States policy regarding to terrorist activities has been extremely tough.
Shaker was kept in detention for 13 years. He has not been charged during this time. So, it is again brought to the attention of the public this method: U.S. captures individuals across the globe, puts them in a detention facility, but not condemning. Along the years there have been many voices who accused authorities in Washington that violates fundamental rights.
Polemics that were born regarding to this military detention center are numerous. Guantanamo region is located in the South-Eastern extremity of the island of Cuba.
USA holds jurisdiction in this area on the basis of a rental contract which dates back to 1903. Then, after the Spanish-American war, the US needed a harbour to ensure control of the goods and coal from the Caribbean. In the 1930s the lease between Cuba and United States was renewed. Subsequently, when communism was established in Cuba, Fidel Castro challenged arguing that this document was signed in unequal conditions and under political pressure. 
Aamer's release is undoubtedly a positive thing. It remains, however, to be analysed whether or not the U.S. methods are against the fundamental rights of individuals. In 2010, U.S. President Barack Obama, declared that the detention center at Guantanamo will be closed. The facts showed otherwise.
In the future the authorities in Washington need to be more transparent. Once you have posed in the promoter of democracy globally, you need concrete facts and arguments to justify this status quo.
Click to read more
and watch the video
or