South Sudan opposition uncomfortable with creation of 28 new federal administrative States
Rate this title
President Salva Kiir of South Sudan has pulled a surprise with the creation of new administrative blocks.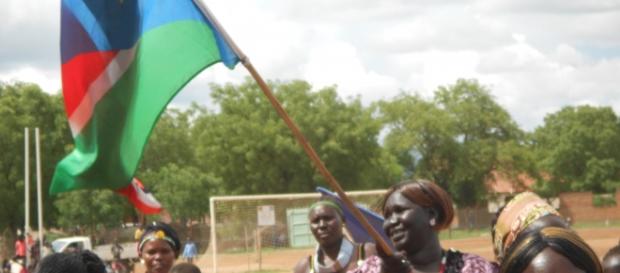 Less than two months after signing a peace pact with the country's opposition leader Dr. Riek Machar, president Salva Kiir of South Sudan has surprised local politicians, regional and the international community with his move to increase the country's administrative states to 28. On October 2, president Kiir Mayardit issued an order number 36/2015 adding 18 new states in a move aimed at providing the people of South Sudan opportunity to develop their regions through mobilization of local and state's resources.
South Sudan has been on the global radar not only as a country that has suffered many years of violent conflict but as a fragile nation that slipped into a civil war in December 2013, just two years after the declaration of  independence from Sudan.
This July, during a meeting with the African Union (AU) leaders in Ethiopia, US President Barack Obama urged for immediate return to peace in South Sudan. The meeting issued an August 17 deadline to the two warring parties to end the violent conflict or face a regional intervention force and stiffer sanctions.
A report from Addis Ababa Ethiopia on July 27 by CNN's Mitchelle Kosinski noted that "Resolving the crisis is a tall order. But the Obama administration feels invested in hopes for stability for one of the world's newest – and most fragile – democracies"
The US has been on the forefront in the search for a lasting solution to conflict and in rooting for sustainable peace and development in the post independent South Sudan.
On September 10, South Sudan's Parliament approved a peace agreement signed on August 17 by opposition leader Dr.
Riek Machar and 10 days later by president Salva Kiir to place an end to the violent conflict between government forces and rebel groups.
Opposition leader Machar has termed the decision by the president to create new administrative blocks unilaterally, "a clear violation of the Peace Agreement on the Resolution of the Conflict in the Republic of South Sudan signed on the 17th and 26th August 2015 by myself and President Kiir respectively."
In advancing his view that president Kiir is not devoted to peace in South Sudan, Machar argues that the peace pact between him the president was based on the country's 10 states, further quoting president Kiir as having issued a statement on August 26 saying, "The IGAD proposed Comprehensive Peace Agreement is neither a Holy Bible nor Quran."
In a statement dated October 2, Dr. Riek Machar has called upon the IGAD and International Community to take a position regarding this latest development in the South Sudan conflict, and at the same time announced a meeting of the Sudan People's Liberation Movement/SPLA's National Liberation Council on October 20 to deliberate on the presidential decree and its implications.
The December 2013 conflict in South Sudan has caused over 10,000 deaths and rendered nearly 1.5 million homeless with thousands fleeing to neighbouring countries for safety. Concerns on how South Sudan, a country with an already damaged economy due to violent conflict will foot the wage bill is in the air, with some locals expressing fear that tension is likely to flare up if the question on the new administrative boundaries is not answered correctly.  
Click to read more
and watch the video
or