Russia airstrikes pound syria, some strikes hit US backed rebels
Strikes against US backed rebels have some wondering if US and Russia are on the same side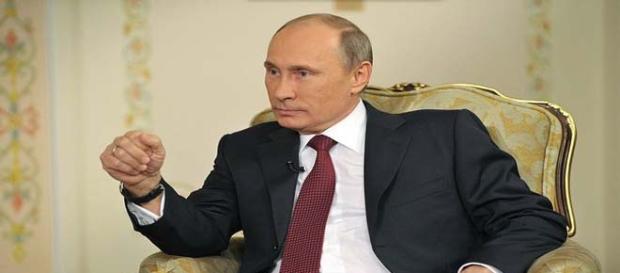 Russian airstrikes using Russian Su-25M and Su-25 jets are in their second day as they hit targets in Syria and some activists have claimed that these targets included US backed rebels. In response, the Russian Defense Ministry Igor Konashenkov announced that the Russian airstrikes have been able to damage or destroy 12 Syrian targets that belong to ISIS.
The report said that three of these targets were one of their command centers, as well as two of their ammunition depots. However, he admitted that there were other locations and groups being targeted amid the air attacks.
Russian Airstrikes Reported to Have Hit Hama
The Britain based Syrian Observatory for Human Rights reported that the airstrikes hit in areas of Hama Wednesday and Thursday where some of the US backed rebels group, the Tajamu Alezzah, were located.
Officials have said the Russian airstrikes were made to support the Syrian government's forces.
Russian President Putin called for the air attacks as a pre-emptive strike to help defeat the fighters. His spokesperson, Dmitry Peskov said Russia was targeting ISIS militants and that they also had a list of additional groups they were after, but did not release their names.
Russia Insists Air Strikes Aimed at Extremists
Additionally, the Russian Ambassador Alexander Orlov asserted that his country's jets were targeting the exact extremists that are being targeted by the US. He denied claims from the US that the airstrikes were not being coordinated and said this was merely a "war of disinformation." He said they were after installations run by ISIS and the Nusra Front, which is an affiliate of Qaida that is in Syria.
US, Russia Agree About War Against ISIS, Not on Assad's Fate
Despite the issues and arguments about the current air strikes by Russian jets, the US and Russia are said to agree that there is a need to fight ISIS. However, they are said to not agree about what to do about President Bashar Assad. The war in Syria is said to have grown from a rebellion against Assad.
The resulting war has already killed and injured hundreds of thousands of people, as well as causing the flight of millions of refugees to other places all over the world, mainly to the Western part of Europe, causing much of the current migrant crisis. So, as the Russian airstrikes appear to be continuing, the Syrian War is still raging and the refugee crisis is not getting any better since there is no place safe for them to return to.