Medecins Sans Frontieres Yemeni hospital hit by Saudi bombs
Second Doctors Without Borders hospital accidentally bombed this month.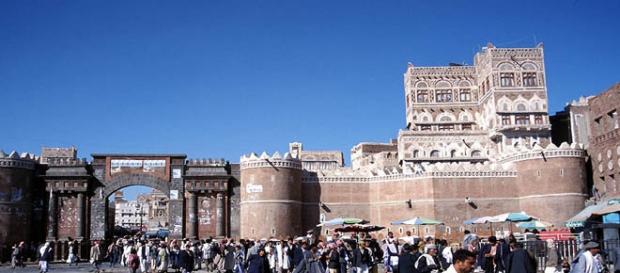 A Medecins Sans Frontieres (MSF) run Yemeni hospital was hit Monday night by a Saudi-headed air strike destroyed the facility, as well as injured several employees. Additional air strikes are said to have damaged civilian houses and a girls' school. Additionally, in a different air strike Monday, the hospital director from the MSF Haradh hospital, Yasser Wathab, was killed in his vehicle along with two people traveling with him as they were going to aid some previous air strike victims.
The Saudi run Arab alliance began intervening in the civil war in Yemen several months ago. This was done in an attempt to restore the government after it was toppled by Houthi forces.
Since then, there has been many civilian deaths and injuries, thus it has alarmed the UN and other human rights groups.
Yemeni Hospital hit in illegal Saudi run attack
Joanne Lie, the MSF director, said earlier this month that international humanitarian law doesn't concern itself whether something was done in error, that it is concerned with facts and intentions. She stressed that this is why attacking a hospital is prohibited and that they should be protected. There is outrage regarding this Yemeni hospital hit in what is said to be an illegal Saudi run attack.
There have been several months of air strikes in the Yemen region completed by both Saudi Arabia and various other Gulf Arab nations allied with the US. However, they have not been able to break the Houthis' hold on Sanaa, the capital, or make any progress in reinstating the Saudi run Yemeni government.
Both the US and Britain support the partnership via intelligence information, as well as both having supported their Gulf Arab allies with arms.
Not first time MSF Hospital has been hit
This is not the first time an MSF hospital has been bombed. On October 3 of this year, another MSF hospital in Kundeuz, Afghanistan, was accidently bombed during an American air strike. The strike killed 22 people, including 12 MSF staff. U.S. President Barack Obama expressed regret for the attack, but the MSF is still calling for an investigation by an independent humanitarian commission for the incident, which they say is a war crime.
UN Human Rights Office officials report that besides this Yemeni hospital hit, over 2,600 civilians have been killed since March and more than 5,000 injured in the war going on in the region.
Click to read more
and watch the video
or