Jailed Saudi Blogger Wins EU Human Rights Prize
The EU awards Raif Badawi the Sakharov Prize for fighting for freedom of speech.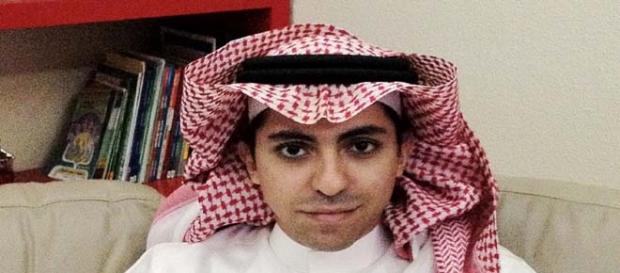 Raif Badawi, a Saudi blogger serving 10 years in prison for insulting Muslim clerics, has been chosen to receive a prestigious European Union human rights prize -- the Sakharov Prize, as a symbol of the fight for freedom of speech. The award started in 1998 and is named after Andrei Sakharov, a Soviet scientist and dissident.
Badawi was sentenced by a Jeddah court in 2012 after criticizing the Saudi clergy in his blog and calling for them to change the way Saudi Arabia practices religion. In addition to the prison time, is has been fined $266,000 and condemned to receive 1,000 lashes. The country enforces the very strict Wahhabi type of Islam, which disallows public worship of any other faith, and also doesn't allow places to worship other faiths within the country.
Additionally, Saudi Arabia has declared that being an atheist is a form of terrorism.
Choice of Prize Winner Met With Standing Ovation
The announcement met the approval of many and got a standing ovation during the European Parliament meeting, which was held in Strasbourg, France. Parliament President Martin Schulz urged the Saudi Arabia king to let Badawi go free so that he can come to get the human rights prize. The award is meant to honor those who are working to defend human rights and fundamental freedoms.
Badawi was one of three nominees for the Sakharov Prize in 2015. The other two were Mesa de la Unidad Democratica, a Venezuelan opposition movement, and the assassinated Russian opposition leader Boris Nemtsov. Badawi was also chosen in London this month as the recipient of the International Writer of Courage award and was chosen as the co-recipient of the PEN Pinter Prize.
Imprisonment of Human Rights Prize Winner Condemned By West
Badawi was also convicted of breaking Saudi Arabia's technology laws via his liberal Internet blog. The first of 20 sessions to impose the 1,000 lashes was given in January when he was lashed 50 times. This punishment caused outrage all over the world and the lashing has since been suspended. Western governments, along with human rights groups, have worked to get Badawi released.
The EU Parliament had voted in February and put out a resolution demanding an immediate and unconditional release of Badawi, calling the flogging a shocking and cruel act. Policymakers say his case represents an assault on freedom of expression and peaceful dissent. 
His wife, Ensaf Haidar, and his children live in Quebec, Canada, and have also asked the Canadian government to help her husband. Many around the world would like to see the human rights prize awardee freed so that he can accept the awards he has won for his bravery and fight for free speech.