EU proposes cash for Turkey if they help stem migrant crisis
Turkey says EU late in recognizing their important role in the migrant crisis.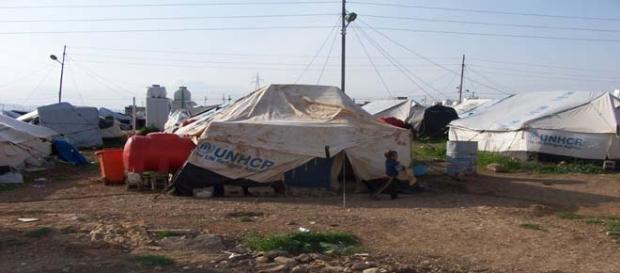 The European Union has proposed giving up to €3 billion in cash for Turkey to help stem the migrant crisis, as well as to help with making travel visas easier and re-energizing talks of them joining the European Union – if they help with the migrant problem in Europe. This amount is the equivalent to about $3.5 billion. 
The leaders of the EU made this announcement during a Brussels summit as part of an action plan to work with the Turkish president, Tayyip Erdogan, in order to help make the lives of the millions of Syrian migrants better. Plus, they agreed to aid in coordinating more control of the borders so as to slow the flood of migrants who have been crossing into Turkey from Asia.
The cash for Turkey would help tremendously in these issues.
Cash for Turkey meant to help control flood of migrants
The EU says that the meetings with the Turkish leaders that have been happening in the last few weeks are dedicated to curtailing the flow of migrants that have been going from Turkey to the EU countries. The cash for Turkey is meant to aid in dealing with the migrant crisis.
Twenty-eight EU leaders discussed the matter in a late night meeting and then offered a faster way to give Turkish citizens a way to travel to the EU without needing a visa, if the country agreed to helping out with the stemming of the migrant crisis. The belief is that this can't happen unless Turkey agrees to help to solve this problem.
Issues discussed with Turkey include Visas, EU membership
The easing of the visa issue for Turkish citizens to travel to the EU countries would likely start with business travelers and students, according to officials.
This could possibly start to occur as early as next year.
In addition, EU leaders agreed that they would restart negotiations that have stalled in the past regarding Turkey applying for membership in the EU. However, they didn't discuss or announce any details on that issue.
The financial aid in cash will require that Turkey abides by an agreement to help stem the flow of the millions of migrants fleeing from Syria and other countries due to the war torn problems in their own countries.
Click to read more
and watch the video
or