Ebola recurrence in Guinea: five new cases reported
Two new cases reported in different Guinea cities, one from unknown source.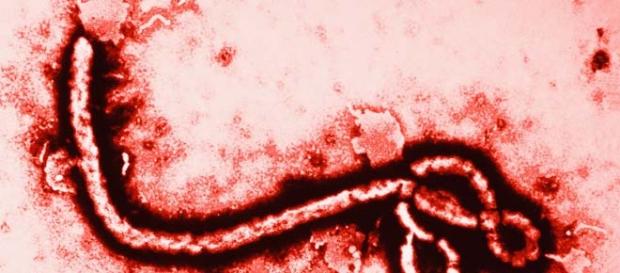 Five new cases of Ebola have been reported by the World Health Organization on Friday after an Ebola recurrence in Guinea in Africa over the past 36 hours. The report comes after hopes of the outbreak being done due after 14 days without a new case. Sierra Leone is still 22 days away from being free of an Ebola recurrence. An area is considered free of the Ebola virus after 42 days with no new outbreaks.
So far, the deadly Ebola virus has killed over 11,000 victims over the past two years of the outbreak in the area. One of the new cases is related to a previous infection, but one of them that happened in the capital of Conakry is a whole new occurrence of the Ebola virus.
At least five new cases so far
The five new cases reported in Guinea make a total of 127 Ebola cases in Guinea and out of that, 83 people have died. The authorities aren't sure where the new cases of Ebola originated from, but thoughts are that it could be due to sexual contact, as the Ebola virus stays alive up to nine months in semen, according to the results of a recent study.
Trial vaccine on hand to help rid area of Ebola virus
Over the past few months a new vaccine to fight Ebola recurrence has been added to doctors' treatment options. It is a trial being used to treat new cases of Ebola and a dose is given to people who have been in contact with an Ebola virus patients in the hopes it will offer them protection from getting the disease.
This trial for the new vaccine ends in the middle of next month, which means that it is uncertain if the vaccine will be used after mid-November.
Guinea hardest hit 
Overall, out of all the West African nations, Guinea has been the hardest hit by the Ebola virus. It is also the nation with the worst ratio of hospital beds per capita, with only 0.3 bed per 1,000 people. Due to this problem, countries surrounding Guinea have closed their borders, and now Liberia is joining in sealing their borders that align it with Guinea to stop the spread of the Ebola virus.
Survivors from an Ebola recurrence have normally been thought incapable of spreading it after having two blood tests that were negative for the Ebola virus, but researchers are beginning to reassess that belief and are continuing to follow up with survivors.
Click to read more
and watch the video
or