China Repeals One Child Policy, Two Children Now Allowed for Everyone
Rate this title
Despite policy change, most don't plan to have two children because it's too expensive.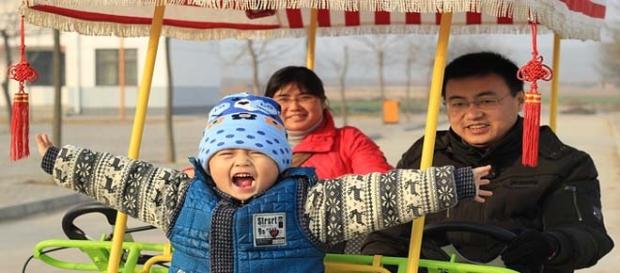 All married couples in China will now be allowed to have two children, after the Chinese Communist Party announced they are ending the previous one child policy on Thursday. The decision is meant to help reverse the trend of China's rapidly ageing labor force, which might slow the country's path and plans to become the world's number one economy.
The choice to end the one child policy was one of the changes pronounced by the party meeting. It is expected that the party will come out with a full summary of the country's latest five-year development plan in the next few days. The plan is scheduled to be issued in 2016.
Chinese Government Announces Future Plans Besides One Child Policy Changes
Besides the change in the one child policy to two children, the Chinese government announced it will concentrate on attaining cleaner and fairer growth by doing things like raising social security provisions, getting rid of poverty, protecting the environment better, and providing better access to people for things like education and public services.
They said that the country must strive to bring about a notion of development that shows innovation, is better coordinated, promotes green projects, and that is open and sharing, as these things are important to the country's national development."
Restrictions on One Child Policy Meant to Better China's Economy
In recent years, the Chinese government had already begun to amend the one child rule. In 2013 it let couples have two kids if one of the married couple was an only child (the one child policy started in 1979). However, few of these eligible couples decided to have two kids, as they were concerned about the expense and pressure of raising them in the very competitive Chinese society.
The Chinese economy went up 6.9 percent during the third quarter compared to 2014, but even though that seems good, it was China's slowest increase since their monetary crisis in 2009.
Experts say the Chinese economy is actually not doing very well and is much weaker than it seems. Some worry that the government won't be able to transform the Chinese economy and keep enough growth going to avoid job losses or unrest that could cause less investment and more debt if it turns into financial problems for the country.
In the past, the policy of only allowing one child per family had mixed reviews, as does this new change that will allow two children per married couple. Some couples are reported to be happy, while others say raising one child is enough due to the cost and difficulty and don't plan to have a second one despite the change in the one child policy rule.
Click to read more
and watch the video
or