Use of comedy to influence policy change is gaining currency in Canada.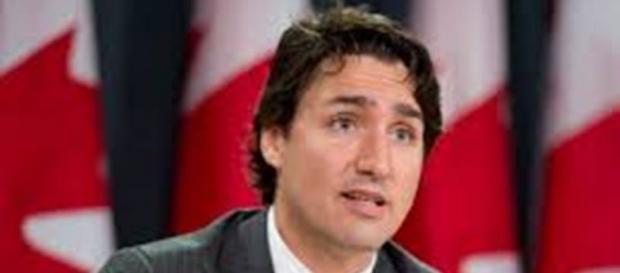 A one-hour documentary by Shit Harper Did, a comedy team led by Sean Devlin, a comedian and activist, which has attracted well over 150, 000 views on Youtube and Facebook, is testing the limits of the new Canadian Anti-Terrorism Act of 2015's definition of terrorism.
The documentary features footage of people across Canada non-violently interfering with "critical infrastructure", an act which is said to fall under the new law C-51's "vague" definition of terrorism. According to C-51, "encouraging or promoting others to carryout terrorist acts becomes its own criminal offence under the criminal code."
The conservatives' anti-terror legislation became law on 18th June 2015 amid its opponents arguing that the definition of terrorism in the new set of anti-terrorism laws was unclear and likely to result in varied definitions, and wrongful use.
The newly elected Liberal administration, under the Leadership of Prime Minister Justin Trudeau, who earlier in 2015 agreed to support the C-15 bill when it was unveiled, is poised to overhaul the controversial anti-terrorism Act of 2015 in the country's new Parliamentary session.
Nationalpost.com reveals that the New Liberal Party Government is already working on a draft to add new measures and repeal some existing parts of the draft, which was introduced by the conservatives after the October 2014 killing of Warrant Officer Patrice Vincent in Saint-Jean- Sur-Richelieu, and Nathan Cirillo in Ottawa, by lone-wolf extremists.
Going by C-51, the comedy's use of people to non-violently to block highways, railroads, pipeline infrastructure and migrant detention facilities qualifies as "interference with critical infrastructure,"
Observing that the climate crisis is killing and displacing millions around the world, Sean Devlin wonders whether Trudeau's government will in their quest to overhaul the new anti-terrorism law (C-51) respect the right of communities to non-violently refuse dangerous industrial projects or use the new policing powers in their hands to push through projects against public will.
It remains to be seen if the new Canadian Prime Minister will make strong tangible commitments to address the climate crisis, a root cause of the migrant crisis, as he did with the halting of Canada's participation in the bombing of ISIS and as he has promised to welcome 25000 Syrian refugees by January 2016.
Click to read more
and watch the video
or