Africa in sharp global focus ahead of Pope Francis' first apostolic visit
Rate this title
November visit anticipated to preach hope, peace, strengthen the family, interreligious ties, and boost fight against poverty and climate change.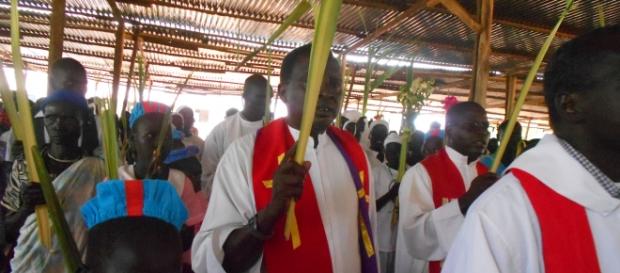 The world's focus is undoubtedly now on Africa, ahead of Pope Francis' maiden visit to the continent in November. On November 25th, the Republic of Kenya opens the golden gates of Africa to the 266th Pontiff. There is already a swelling expectation that the head of the Catholic Church will be carrying with him a message of hope to a continent with a face that on one side gives a bright smile of hope, and on the other an expression of fatigue from a burden of challenges.
Pope Francis is already perceived as a politically savvy figure, who has from his seat and position of global influence continued to be identified with his trademark themes such as poverty, friendship, hope, care for our "common home" – the Environment, interreligious dialogue, unproductive political and economic systems, peace, and ideological colonization.
These are themes most likely will feature in his dialogue with the people of Africa.
Africa is home to countries that have suffered effects of the world's longest armed conflict. Today in Africa, we have thousands of innocent people seeking refuge in internally displaced camps or refugee camps as a result of war and political instability. Such wars and instability are not only slowing down Africa's prosperity but making it difficult for the faithful to embrace religious messages. 
The Pope has occasionally admonished the thirst for money – which is drenched in blood of innocent people. This kind of money has been received in exchange for deadly weapons procured by those who plan to inflict suffering on individual and society at the expense of peace and prosperity. One anticipated impact of the Pope's visit to Africa would be that countries at war would be more open to embrace peace and those in arms trade alternative means of creating wealth.
Poverty and climate change
The 266th Pontiff's first apostolic visit to Africa comes exactly a month after the United Nations member states met at the UN headquarters on September 25th, to adopt the new global development agenda, contained in the Sustainable Development Goals (SDGs). The SDGs will take over from the Millennium Development Goals (MDGs) in January 2016 and inform the global development agenda for the next 15 years.
The responsibility on African leaders' shoulders, including church leaders, to do more in the coming 15 years is wide and one can only hope that the visit by the Pope presents an opportunity to remember "the fight against poverty and hunger must be fought constantly and on many fronts, especially in its causes," as the Pontiff has said.
While in Kenya, Pope Francis is widely expected to visit a slum in the outskirts of the country's capital, most significantly to give hope to the poor in Kenya and beyond. His choice to visit a slum – a residential area mainly inhabited by people believed to be living on less than one dollar a day – resonates with his call to the world to keep in mind those who are trapped in a cycle of poverty.
Coincidentally, Pope Francis will be in Africa hours to the 2015 Paris Climate Conference (COP21) which is expected to attract over 40,000 participants, including 25,000 official delegates from Governments, Intergovernmental organizations, Un agencies, NGOs and Civil Society. The conference is expected to come up with a legally binding and universal agreement on climate. Pope Francis has persistently called for courageous and responsible efforts to care for the environment and avert the effects of environmental deterioration caused by human activity.
Africa's room for prosperity is huge. It can afford to use an integrated and results-based approach to restore dignity to the excluded and in the fight against negative challenges including armed conflict, Poverty and climate change. Time for Africa to listen to the Pope more and heed his call on how to deal with the present day challenges in the continent is now than ever before.
Click to read more
and watch the video
or