Migrants in Croatia Trapped Due to Border Blockades, Other Issues
European nations continue to close their borders to migrants fleeing conflict and terror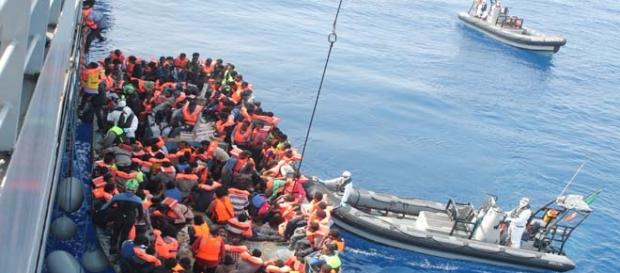 The migrant crisis in Europe continues to grow as Croatia becomes the next country to reverse its policy on letting migrants in Croatia. More than 15,000 migrants seeking to go to European destinations are trapped between borders and Croatia is sending those already there out of their country and into neighboring locations by bus.
Migrants in Croatia and Elsewhere Causing Problems and Overrunning Europe
Croatian officials say their country is being overrun by the huge numbers of migrants in Croatia coming in from Serbia to flee conflicts in Iraq, Syria and Afghanistan. The crisis is causing anger amongst the European nations, as Slovenia accused Croatia of breaking EU and Schengen zone rules, while Hungary is now blocking its border with razor wire, water cannons and other deterrents.
Hungary's decision to put up razor wire along the Serbian border is the cause for migrants now moving into Croatia.
Other EU Nations Also Blocking Migrants
Croatia is not the only EU nation to start rethinking their migrant policies for handling the influx of the refugees. For instance, Turkey has sealed off the route to Greece and Germany's foreign minister announced that they are now reluctant to take in the expected quota of migrants and face getting over ruled in a vote expected to occur at a summit September 23.
It is also not known where any of the migrants in Croatia will be sent, as the prime minister there announced they can't continue to register them. The migrants are being forced to head to Slovenia or Hungary, but those nations have also already closed borders, keeping the migrants trapped where they stand.
Slovenia has stopped all of its train service to Croatia.
Migrants are being sent in part to two registration areas in Szentgotthard and Vamosszabadi in Hungary, which is near the Austrian border, but Austria's officials said they may not allow the migrants to enter their country either, unless they request asylum.
Croatia Closes Most Borders, Arrests Some Migrants
Croatia reported that all border crossings to Serbia are closed except one main road that connects Belgrade to Zagreb. Any migrants who had been able to get in were arrested by the police and taken to reception areas.
All in all, the crisis involving migrants in Croatia is happening all over Europe with several countries no longer wishing to take them in, register them or take any responsibility for the ever growing problem.
Click to read more
and watch the video
or