In Venezuela beans are more expensive than meat and chicken
A kilo of lentils and black beans, ranges between 800 and 1.200 bolivars.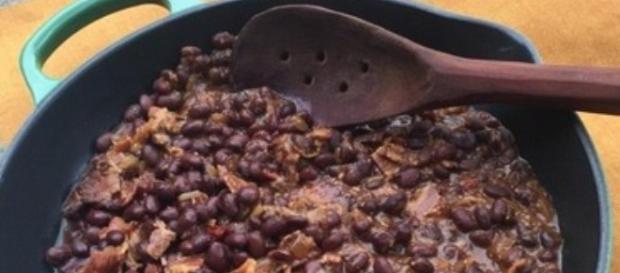 Venezuelan diet every day is more committed between scarcity and high prices of food that are essential for the development and health.
For example, in the case of grains and legumes, which once represented one of the more nutritional foods at low prices, now it is difficult to acquire them because their prices exceeded meat and chicken.
In Valencia, which is located at about 93 miles from Caracas, Venezuela's capital, a kilo of lentils and black beans costs between 800 and 1.200 bolivars.
A kilo of lentils costs 1,200 bolivars, a kilo of beans 800 bolivars and that of black beans costs between 900.and one thousand bolivars in flea markets.
On the other hand, a kilo of chicken's breast costs 880 bolivars and a kilo of premium meat costs at about 1.500 bolivars in supermarkets
Luis Vivas, a Valencia agronomist and farmer, said by telephone that the exorbitant cost of grain in recent months it is caused because that kind of product is brought from abroad. In the list of imports, he highlighted lentils, chickpeas and peas.
It is unknown what price import companies paid to buy dollars to bring those grains, since here in Venezuela there are now four different dollars prices: 6.30 bolivars per dollar, 12 bolivars, 200 bolivars or 700 bolivars, explained Vivas.
It is very difficult to find dollars at a price of 6,30 bolivars even though the government has said that it is the price to bring food and medicine from overseas.
Despite black beans is an important ingredient in Venezuela's typical dish called Pabellon they are not produced here anymore.
Now black beans are imported from China and Argentina.
An unofficial source who works directly with a grain packing company warned for the media for three months have not been approved foreign currency for the purchase of grains and legumes abroad, hence the scarcity of lentils and other grains.
Reports from the National Statistics Institute (INE), last year (2014) Venezuela bought from Canada 21.4000 tons of lentils in the first half with a value of $ 144 million.
"These higher prices should give pause to the Government. They had to reschedule urgently land reform process to begin production in this country, otherwise Venezuela runs the risk of famine, which would be unfortunate because Venezuela has enough land of high agricultural vocation and water sweet to ensure sufficient crops to supply the population. ", Vivas said.
Click to read more
and watch the video
or