DreamWorks Studios Splitting From Disney, likely to Partner up with Universal
Rate this title
Steven Spielberg's film company, DreamWorks, is splitting from Disney after the release of the movie -"The BFG", partnering up with Universal instead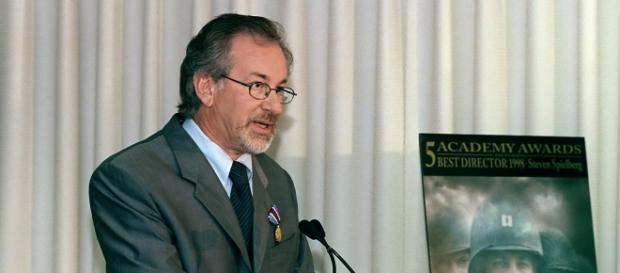 This year, one of Hollywood's most influential directors is rumored to have decided not to renew his deal with Disney, and his DreamWorks Studios will probably team up with the famous company - Universal Studios.
Spielberg had this year once again proven that he is a powerful figure in the movie business by making Jurassic World, which crushed every previous box-office record. This put him into the position of being able to renegotiate his deals. Rumors have it that the movie The BFG, based on the book by Roald Dalh, will be the last one released before DreamWorks splits up with Disney. Their deal, which began in 2009, is set to expire in August 2016. 
Those knowledgeable about the situation say that Spielberg is most likely to team up with Universal Studios.
He worked with them on Jurassic World (which grossed more than $1.6 billion), and would be a key element in future franchise reboots, such as Jaws, which celebrated it's 40th birthday recently. 
For his upcoming movie, Bridge of Spies, Spielberg worked closely with Tom Hanks. This Cold War thriller may not be the kind of action blockbuster that became popular since the Marvel movie era, but it is certainly set to turn some heads. Steven Spielberg is known for having an instinct about what audiences want, and the people at Universal are sure to recognize the vast potential a deal with DreamWorks could have.
DreamWorks is also making some interesting movies set to be released int he near future, one of them being the reboot of the popular anime Ghost in the Shell, which will star Scarlett Johansson. 
The word in the business is that DreamWorks has had a lot of problems ever since the beginning of their collaboration with Disney.
In the initial deal, Disney was supposed to invest in DreamWorks movies and invite the studio to participate in other project. Since there was a change in leadership, Disney didn't quite make good on their word. Give all of this, there is an overwhelming chance that they are eager to welcome a change in the regime. 
Whatever the outcome of this change, Steven Spielberg is sure to continue making awesome hits, and fans are already riled up for the upcoming Cold War thriller - Bridge of Spies. 
We can't wait.
Click to read more
and watch the video
or