Angela Merkel collapsed at a show for which a ticket is waited even up to 14 years
Rate this title
The chancellor of Germany got back to her senses after a couple of minutes and attended the second part of the performance.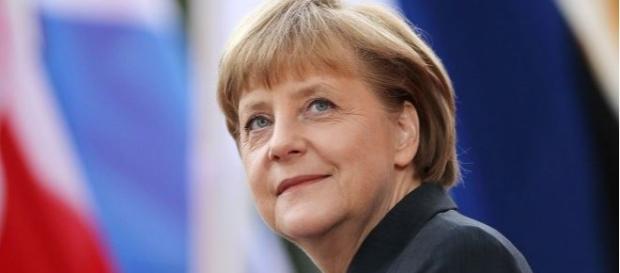 A few days ago, one of the most powerful women in the world, the German chancellor Angela Merkel, passed through an extremely delicate moment. Late Saturday evening, on July 25th, the head of the German government went to attend the opera Tristan and Isolda, reports the Bild magazine.
The European leader was in the interval betwen the two acts of the show at a table with Joachim Sauer (her husband), the president of Bundestag, Norbert Lammert and the minister of culture, Monika Gruetters.
At a certain moment, Merkel felt down from her chair on her back, according to German News outlets, and her swoon lasted about two minutes.
She recovered afterwards, then continued to stay to attend the performance. At the end, she had only words of appreciation about the show "Tristan and Isolda" and about the evolution of the performers on stage.
But  sources say that Angela Merkel did not remain to attend the reception which took place after the end of the show. These information have been neither denied, nor confirmed yet by any official.
The German media witnessed a similar moment, when the German chancellor fainted exactly while she was giving an interview for ZDF, in Koln, on the occasion of a conference of her own political party. Then the excuses relating to her health were the dehydration and the  advanced state of fatigue caused by stress.
The journalists from Germany didn't lose sight of her during the extremely long negotiations regarding the situation of Greece, which lasted for many hours.
The show attended by Angela Merkel belongs to that category of cultural events where the genre lovers wait incredibly, even for 13 or 14 years in order to be able and get the tickets for certain productions. The powerful politician missed the premiere last year, so she's made it up now, but even then, after the debut of the event from Bavaria, she went to attend several shows.
It's noteworthy that the producer of the show where the chancellor fainted is the niece of the great composer Richard Wagner, her name being Katharina Wagner, who directed this festival together with her sister Eva Wagner-Pasquier since 2009.
There were gossips at the corners about Merkel's outfit, the German journalists remarking that she was broadly smiling when she arrived at the event, accompanied by her husband and dressed in a turquoise tailored suit, with a long shirt.
Click to read more
and watch the video
or