ADM's Vega to give tough competition to Nvidia's GTX 1080
Reports suggest that this time the AMD products will be more affordable and consumer friendly.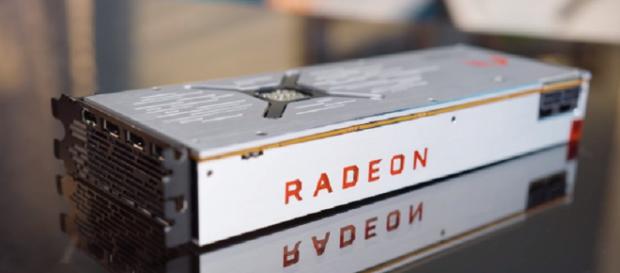 AMD is expected to give tough competition to Nvidia with its Vega GPU. AMD had officially revealed the first details about its Vega graphics processing unit (GPU) in a conference this year. The device is expected to come up with cutting-edge specs and features. Overall, this year was a good one for the GPU market as a number of Graphic cards launched this year.
Everything you need to know
AMD's upcoming GPU is the follow-up to AMD's Polaris GPU architecture and will hopefully be a lot cheaper and affordable in comparison to arch-rival Nvidia, which is also launching a product - Nvidia Gtx 1080 on smilier lines.
And to support this, reports suggest that this time the AMD products will be more affordable and consumer friendly.
The reports from the 2017 Capsaicin Livestream event suggests that the company did not reveal much about its products and did not even reveal enough specification. However, as per some speculations, the most powerful GPU will be the Radeon Vega XTX, which can be bought in two range: air- or water-cooled, depending on your budget and preference. The more expensive water-cooled version will operate with a thermal design power (TDP) of 375W while the later one will run at 285W.
In terms of storage, the new model will bid goodbye to the GDDR5 memory for a new format known as HBM2, or high-bandwidth memory. The company believes that this move will reduce the footprint of Vega graphics by 50 percent. AMD also claims that Vega's high-bandwidth cache controller will improve maximum frame rates by 50 percent.
An incredibly fast processor
In terms of processor, it is going to have a 4096 stream processor which will have a base of 132MHz and will the 1600 MHz will boost to deliver 13 TFLOPs of FP32 and 25 TFLOPs of FP16 compute performance.
It will also sport a 16GB high Bandwidth Cache.
Their other model, Vega XTX, and Vega XT will both have an 8GB of HBM2, and each will compute 64 units. The Vega XT will also demand the same amount of wattage from your power supply as the Vega XTX.
These details and specs state that AMD is all set to give a tough competition to Nvidia's upcoming model and it will be interesting to see that which one will be able to impress the audience. Reportedly the price would be somewhere between $1000- $1,400.
Both the products promise to deliver quality and the value for money. So, let's see which one will be able to set a benchmark., stay tuned for more.
Click to read more
You will watch a video to read the news
or